UK food waste rises as pre-lockdown levels make a return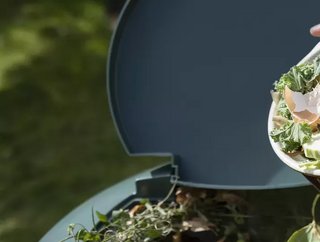 Following an initial 43% drop during the Covid-19 pandemic, the UK's food waste levels are beginning to creep back up as concerns rise over climate change
In the UK, the introduction of food waste bins, food delivery services such as 'Hello Fresh', and supermarket campaigns to target leftover food in-store are all going some way to tackle an issue that contributes so significantly to the impending climate crisis. During the Covid-19 pandemic and subsequent lockdowns, the UK saw food waste levels decrease by a welcome 43% - but this didn't last for long. 
Resources charity WRAP has revealed the average amount of household waste has bounced back to pre-lockdown levels, sitting at an uncomfortable 19.7% and aligning itself with levels last reported in 2018. Combined with the amount of energy used during the production, packing, storing, and cooking of the food that's sitting untouched on shelves or forgotten at the back of our fridge, it's evident to see why this is a cause for concern. 
The battle with food waste over sustainability concerns
Of course, there are a number of factors for the initial decrease and subsequent increase in food waste levels across the UK. As lockdown measures ease and families return to school and work, everyday life - complete with its various trials and tribulations - is gradually reestablishing itself as the norm once more. So, naturally, the amount of time being spent at home and the ability to plan out recipes, meal prep for the week, or use up leftover bananas to make banana bread is now few and far between for most. 
Additionally, after a year and a half of being cooped up indoors, people are beginning to rediscover the social joys of food - in particular, eating out. While it's important to regain our social appetite and support local pubs, cafes, and restaurants, it's also necessary to note that this is having a knock-on effect on the food we are perhaps leaving untouched in favour of a rather delicious and convenient pub lunch. 
Post-lockdown time management dwindles as UK faces food waste increase
"More of us have taken to checking cupboards and fridges before we shop, using our freezers and even batch cooking," says Sarah Clayton, Head of Citizen Behaviour Change at WRAP. "People tell us they have found these habits extremely helpful. But the return of busy lifestyles means we are falling back into our old ways.
"Preventing food waste is one way we can all reduce the impacts our diets have on the environment, and fight climate change as individuals."
She's right. By reducing the amount of food we waste, the rate of climate change should, in theory, slow. So the next time you're thinking about buying that extra stick of celery, ask yourself, 'Will I use it? Or will it just go floppy and end up in the bin?'