UK food shortage 'worst ever' - supermarket Co Op CEO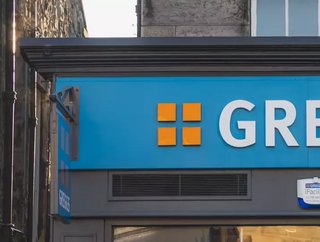 Food retailers are concerned about food shortages in the run up to the Christmas holidays, as McDonalds, Greggs, the Co Op and Iceland are all impacted
Throughout 2021, the food supply chain has been hit hard across the world, primarily due to the pandemic and various environmental catastrophes. 
Now, with four months left until Christmas, the largest gastronomic holiday of the year in many countries, customers are wondering how the food supply chain will cope. 
Food shortage in the UK caused by perfect storm of problems
Despite the frequent headlines about food insecurity over the past year due to supply chain problems, millions of people live with daily food insecurity. 
According to Action Against Hunger, more than 2bn across the planet did not have access to food that was both safe and nutritious in 2020, with countries such as Chad, North Korea, Haiti and Afghanistan worst affected. 
However, food insecurity is not isolated to developing nations. Charity Sustain UK has claimed that 8m people across the UK are struggling to buy food. 
Those individuals, who are mostly elderly people, those with disabilities and those from ethnic minority communities, are now faced with an additional problem, in dealing with food shortages. 
Recent food shortages in the UK have been caused by a range of problems:
The legal impact of Brexit

A lack of Heavy Goods Vehicle drivers, due to 

The human resources crunch caused by the pandemic

Recovery from the Suez canal blockage in March

The transport chain being hindered by floods and wildfires
UK's food retailers are concerned
So far, the food shortages have mostly impacted fast food chains, but supermarkets are concerned and want to solve the issue well in advance of the Christmas holidays. 
"The shortages are at a worse level than at any time I have seen", said Steve Murrells, chief executive of the Co-operative Group, who laid blame on the perfect storm of new Brexit rules and the Covid-19 pandemic.
"The reason for sounding the alarm now is that we've already had one Christmas cancelled at the last minute and I'd hate this one to be problematic as well", said Richard Walker, Iceland's CEO. "We've had deliveries cancelled for the first time since the pandemic began, about 40-40 deliveries a day. Things like bread, are being cancelled in about 100 stores a day."
Hot pastry titan Greggs announced this morning that its supply chain has been hit by temporary interruptions. 
"Unfortunately, like others, we're seeing temporary interruptions in supply for some ingredients which occasionally results in shops not being able to maintain full availability on all lines", said a spokesperson. "However, we have a wide range of choices in our menu for customers happy to buy an alternative."
Earlier this week, McDonalds declared a milkshake shortage - which caused shock among the usually stoic Scottish customers.