Tyson Foods uses AI to assist worker productivity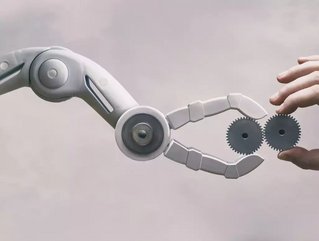 Tyson invests in AI-enabled robotics firm, Soft Robotics, to boost productivity amoung workers
Tyson Foods' venture capital arm participated in a $10m series B funding extension for Soft Robotics, a provider of artificial intelligence-enabled robotic automation for food processing. 
The round was co-led by Material Impact, Scale Venture Partners and Calibrate Ventures. Tyson Foods is headquartered in Arkansas, has a revenue of $4b and provides 20% of the beef, pork and chicken in the USA.
AI intervention supported Tyson Foods during the pandemic
Soft Robotics' AI technology uses AI and 3D vision to maneuver the company's mGrip robotic grippers with human-like hand-eye coordination. The technology allows the automation of bulk picking for fragile proteins, produce and bakery items, according to the company. 
In addition to its funding activity, Tyson Foods has spent more than $500m on technology and automation at its meat and poultry plants during the past three years, to improve worker safety and bridge a labour gap that has grown due to the COVID-19 outbreak. 
Up to 20% of Tyson's 120,000-member workforce were unable to attend work at the height of the pandemic and automation is now seen as a solution to this problem. 
AI technology in the food industry
In 2019, Tyson Foods' processor built a manufacturing automation center near its headquarters in Arkansas to develop and test automated and robotic technologies to detect product defects and stack pallets.
"We are continually exploring new areas in automation that can enhance safety and increase the productivity of our team members," Rahul Ray, senior director of Tyson Ventures, said in a statement. He noted the transformative potential of Soft Robotics' robotic technology, computer vision and AI platform.
Demand for Soft Robotics' automation technology has been so robust due to the ongoing labour crisis that the company said it recently experienced two of its largest sales quarters in its seven-year history.
In the company's second-quarter earnings call, the company noted how volumes were under pressure despite surging demand for meat because of COVID-19-related production inefficiencies. Tyson's then-CEO Dean Banks pointed to high employee turnover and absenteeism. 
Other meat producers also are investing heavily in automation, including Pilgrim's Pride, the second-largest poultry producer that is majority owned by Brazilian meat giant JBS.
"We continue implementing a long-term strategy of introducing more automation in our operations to reduce operational challenges to labor and again in the future," Fabio Sandri, the CEO of Pilgrim's Pride, said in the company's first-quarter earnings call. The Colorado-based firm plans to spend more than $100 million on automation during the next year, which it believes will help it trim 5,600 positions.