Top 10 largest chocolate companies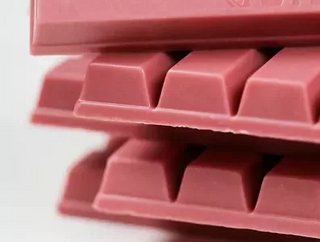 In celebration of World Chocolate Day, we chart the top 10 chocolate companies and their signature products. Choco Pie, anyone?
What better way to celebrate World Chocolate Day than by championing the global confectionery companies churning out some of the world's most delicious products, from Oreo bars and Hershey's kisses, to Choco Pies and Ferraro Rocher truffles. 
Here, we chart the top 10 chocolate-producing companies, ranked by annual sales.
10. 

Orion Confectionery
Annual sales: US$1.8bn
Headquarters: Seoul, South Korea
Churning out confectionery products including chocolate, candy, gum, snacks, crackers and biscuits since 1956, Orion is most known for its flagship product Choco Pie, a marshmallow and chocolate cake that's proven hugely popular across Asia and Russia. 
Not only has Choco Pie become the most coveted snack in North Korea, it also sells like hotcakes in Russia where its arrival in 1991 coincided with the collapse of the Soviet Union. In fact, more than 12bn Choco Pies have been sold worldwide since its creation in 1974. Generating 65% of its entire sales overseas, Orion has expanded into China, Vietnam, Russia and India and boasts 10 factories across all four countries, with sales in China seeing 12% YoY growth.
9. 

Glico Group
Annual sales: US$3.2bn
Headquarters: Japan
Employees: 5,360
While you may not have heard of Glico, one of Japan's leading confectionery and snack manufacturers, founded in 1932 in Osaka, you will have heard of its most famous export, Pocky. Invented in the mid-sixties, Pocky was the first of its kind – a chocolate-coated, pretzel-like cookie stick (only half covered so you don't get sticky fingers) that has expanded to include endless variations, from green tea, to lychee to corn on the cob. It's also grown to become one of the leading chocolate snacks in Asia, with 10bn packages of Pocky sold globally since launch. 
More recently, the Japanese confectioner has tapped into Japan's booming wellbeing sector with its Libera chocolate lineup, which contains a dietary fibre that suppresses the absorption of sugars and fats, and with its GABA brand. Only available in Japan, GABA's Mental Balance Chocolate, which claims to ease stress, has been pulling in US$40m annually since its 2004 launch, largely due to huge demand from Japanese businessmen.
8. 

Pladis 
Headquarters: London, UK
Annual sales: US$4.5bn
Employees: 4,500+
Born from a merger of United Biscuits and Ulker in 2016, London-headquartered global snack leader Pladis has more than 300 years of confectionary heritage across its prestigious portfolio of brands (think Ulker, McVite's and Godiva) with products including everything from chocolate bars and biscuits, to cake and candy. 
While Ulker is the number one biscuit and confectionery brand in Turkey and the Middle East, churning out numerous chocolate bars filled with wafers, caramel, pistachios; the 180-year-old McVitie's biscuit brand, most well-known in the UK and Europe, delivers the UK's bestselling biscuit, Chocolate Digestives. 
At the other end of the chocolate scale is Godiva, a luxury Belgian brand whose chocolate is some of the world's most expensive and is sold in only the most prestigious retailers and across its own 450 boutiques. Godiva even has two luxe chocolate cafes, one in Brussels and one in London's Harrods store. 
The company operates in 120 countries across EMEA and the Americas and has 34 factories in 13 countries.
7. 

Lindt & Sprungli AG
Annual sales: US$4.6bn
Headquarters: Switzerland
Employees: 14,620+
Celebrating its 175th anniversary last year, Lindt & Sprungli has long been a leading producer of premium chocolate renowned for its quality cocoa and signature truffles. More recently, the Swiss chocolate-making giant has been in the spotlight for its bean-to-bar strategy, successfully reaching a milestone of 100% traceable and verified cocoa beans. 
With a portfolio of 2,500 products across five key brands, it's the chocolate-maker's Lindt, Ghirandelli, and Russell Stover brands that are #1 in the premium chocolate market in the US and number three globally. But it's the Lindt brands that are the most iconic, including Lindt Excellence bars, the 1952-born Lindt Gold Bunny, of which 160m pieces are sold annually, and the bestselling Lindor truffle, 6 billion of which roll over the counter each year. 
Created 70 years ago, the truffle is decorated by hand, and comes in 30 different flavours, including region-specific variations like the popular Matcha recipe for Asia. 
Manufactured in 11 of its own production sites, the company's chocolate is distributed to more than 100 independents and to 500 Lindt stores.
6. 

Nestle SA
Annual sales: US$7.9bn
Headquarters: Vevey, Switzerland
Employees: 335,000
With its delivery of more than 1bn products a day, and with 150 years under its Swiss belt, Nestle is arguably the world's largest F&B company with over 2000 brands across 191 countries. 
Its confectionery division, which dates back to 1875, is however its most innovative having created the world's first milk chocolate in 1875, and invented white chocolate in 1936. With its offer of some of the UK's most iconic chocolate brands, including MilkyBar, KitKat, Yorkie, Smarties, and Aero, all of which have their own decades-long history, the company is no less innovative today. 
Nestle is cutting sugar across its confectionery portfolio by 10%, removing 13bn calories from its products, and recently unveiled MilkyBar Wowsomes, a chocolate bar with 30% less sugar. And the confectionery giant is equally passionate about sustainability, with Smarties becoming the first global confectionery brand to switch to 100% recyclable paper packaging, and The Nestle Cocoa Plan providing 109,000 farmers with training, support and cocoa plants, and pledging source 100% of its cocoa sustainably by 2025. 
5. 

The Hershey Company
Annual sales: US$8.2bn
Headquarters: US
Employees: 18,000
Once upon a time, Milton Hershey built a chocolate factory in central Pennsylvania, around which he constructed an entire town for his employees. Fast forward 125 years and the factory is one of the largest, most technologically advanced in the world, producing more than 70 million Hershey's Kisses Chocolates a day and the town has turned into Hershey's Chocolate World (chocolate spa, anyone?). 
That said, the Hershey's brand is not the company's most popular (though it is the third most consumed confection in the US with US$1.6bn in sales in 2020). That title goes to the Reese's brand, the bestselling chocolate in the US and the fourth globally with US$2.7bn annual sales. Other big-name brands under The Hershey Company umbrella include KitKat, Twizzlers and IceBreaker, plus another 80. 
Hershey's is focused on innovating both in the health and sustainability spaces. It recently acquired two health-focused chocolate brands bark THINS and SkinnyPop, unveiling KitKat Thins with its 30% thinner than the standard promise, creating organic lines for its most popular lines (Hershey's bars and Reese's Peanut Butter Cups), and unveiling the Hershey's better-for-you line.
4. 

Meiji Co Ltd
Annual sales: US$9.7bn
Headquarters: Japan
Employees: 10,700+
A subsidiary of Tokyo-headquartered Meiji Holdings, Meiji Co Ltd delivers a cornucopia of confectionery products, from chocolate bars and biscuits to gummies and jellybeans, and today has a 24.7% share in Japan's chocolate market. 
While its top-selling chocolate brand in Japan is its original Meiji Milk Chocolate bar, born in Tokyo in 1926 and using a recipe that remains unchanged since the 20s, the company isn't putting all its chocolates in one basket. Over the years, Meiji has built a portfolio of 130 chocolate-based products, including variations of the original Meiji bar (Black, White, Strawberry) and other brands, namely Chocorooms, popular in the US, and Hello Panda, which has secured a massive following across Asia. 
In the last six years, in an attempt to capture the premium and health market, Meiji has unveiled two gourmet chocolate bars, the most recent of which, THE Chocolate, has been super-successful. The multi award-winning premium bar comes in eight flavours and is packaged with tips for pairing with wine and a 'bean to bar' stamp guaranteeing use of high-grade beans. 
Meiji is committed to getting quality cacao beans by directly dealing with farmers overseas, and also donates to cacao farmers and their communities.
3. 

Mondelez International 
Annual sales: US$12bn
Headquarters: US
Employees: 80,000
Born from the split of Kraft Foods in 2012, snack food giant Mondelez International operates in more than 80 countries with its portfolio of world-leading chocolate brands including Cadbury, Oreo, Toblerone and Milka. 
While its big-name brands continue to fly off shelves, with Oreo reaching a milestone of US$3.1bn in 2019, the cocoa giant is exploring opportunities in the premium and wellbeing snacking market. As well as committing to innovation in these segments via its 11 global R&D centers, Mondelez has recently acquired and invested in a number of emerging brands, including Hu products, the fastest-moving chocolate brand in Whole Foods with its vegan and paleo-friendly bars. 
A driving force behind cocoa sustainability over the past decade, Mondelez has planted 2.2 million trees worldwide since 2018, opened a technical center to develop better cocoa farming practices, and in partnership with cocoa supplier giant Olam is on a mission to create the world's single largest sustainable commercial cocoa farm in Indonesia.
2. 

Ferrero Group
Annual sales: US$13bn
Headquarters: Luxembourg
Employees: 40,000
While the Ferrero Group is most famed for its namesake chocolate, the hazelnut cream filled praline Ferrero Rocher, it wasn't the Italian company's first cocoa-based creation. Mon Cheri made its Italian debut in 1956, followed by Nutella in '64, Kinder in '68, and finally Ferrero Rocher in '82. From humble beginnings in 1923 as a small pastry shop in Italy, where owner Pietro Ferrero happened upon a unique blend of molasses, hazelnut oil, coconut butter and cocoa (a precursor to Nutella) while experimenting with cheaper chocolate alternatives, the Ferrero Group has grown into a chocolate-making giant, today whipping up 365,000 tons of Nutella each year. 
Now run from Luxembourg, Ferraro is present in more than 170 countries, owns 25 factories worldwide, and is credited with being the world's largest hazelnut supplier. It remains family-owned however with third generation Giovanni Ferrero, Italy's richest man, at the helm and Giovanni is set on further growth. 
In 2015, the Group made its first-ever acquisition snapping up British chocolatier Thorntons, before acquiring US candy makers Fannie and Nestle's US candy business. Since 2020, the company has responsibly sourced 100% certified cocoa beans.
1. 

Mars Wrigley Confectionery 
Annual sales: US$18bn
Headquarters: Chicago, US
Employees: 130,000+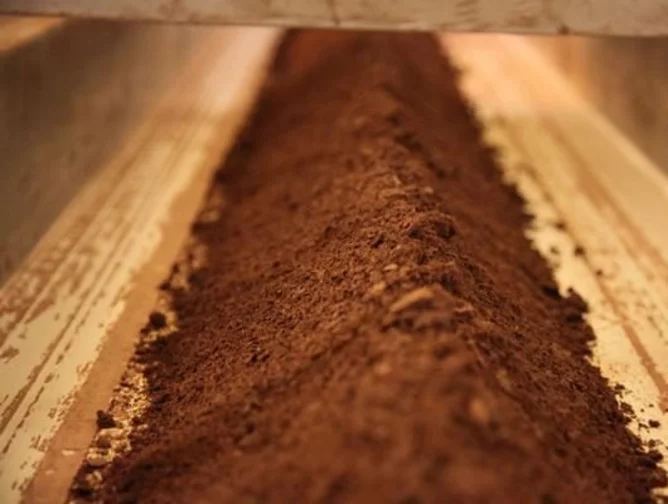 Mars Wrigley Company has created some of the world's most famous chocolate: M&Ms, Galaxy, Bounty, Maltesers, Snickers, and its namesake chocolate bar Mars. The multinational confectionery giant is not only the world's top chocolate company, but the sixth largest privately-held firm in the US, according to Forbes. 
Founded by Franklin Clarence Mars in 1911, the Milky Way bar ('chocolate malted milk in a candy bar') was the firm's first concoction in 1929 with the famed Mars bar following in 1932. 
In 2008, Mars, Inc, upped the sweetness game with the acquisition of the world's largest chewing gum company, Wrigley. Today, Mars owns 22 manufacturing facilities, as well as one of the world's largest chocolate factories, in the Netherlands. 
With health and sustainability in the spotlight, the chocolate maker has stopped using artificial colours in its candy products, launched vegan versions of some of its bars, is using enough renewable energy to create all M&Ms sold, and is investing US$1bn to build a new cocoa supply chain model focused on smallholder farmers. 
It's also in the process of rolling out paper-based packaging redesigns that reduce virgin plastic impact.