Top 10 FoodTech startups to watch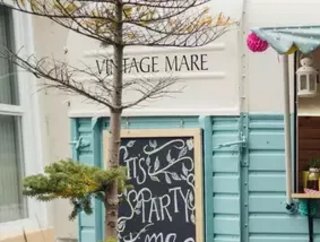 From conquering food waste to non-dairy alternatives, here are our Top 10 FoodTech startups
The impact of the pandemic and subsequent economic turmoil has given a lot of people time to reconsider their life choices and career paths. Some have given up on the corporate world and chased their culinary aspirations. 
Here's our Top 10 FoodTech startups to watch:
Based in the UK, AmaiZonia identifies as a digital platform of 'disruptive technology' which aims to reduce food waste. In the UK, 6m tonnes of food is wasted per year, at a cost of £10bn. AmaiZonia uses artificial intelligence sensors to monitor the condition of food, leading to a reduction in food going off before it is consumed. 
Actress Angelina Jolie arranged a National Geographic photoshoot, where she was covered in bees, to highlight the importance of the insect. "I don't think a lot of people know what damage they're doing [to the bees]", Jolie said.
Startup MeliBio is "harnessing microbiology to reinvent a 9,000 year old craft", to create honey, without the bees, so humans can enjoy the taste and bees can relax. 
Self described as #bioamazing - Conagen develops synthetic biology solutions, using enzymes and microorganisms to assist in food processes.
The US-based startup claims nature is its inspiration as it creates identical molecules to make an impact across food and nutrition, but the startup is also taking on fragrance, pharmaceutical, and renewable material industries.
Startup Perfect Day is giving new, sustainable life to favourite foods, with the future in mind. The startup has created dairy-alternatives with the same taste and texture, but without:
Lactose

Hormones

Antibiotics
Perfect Day changes the process, not the food, to entice those who are reducing their dairy intake.
Opening a fresh bag of fruit to discover mould is a universally disappointing experience. This must be why so many startups are dedicated to eliminating food waste. Much like AmaiZonia, Indian startup qZense uses a Q-Scan device which utilises infrared imaging to provide uptodate alerts on:
Internal spoilage

Ripeness level

Shelf life
The US food donation platform is supported by global AgriFood Venture Capital fund, Finistere Ventures, as well as equity crowdfunding platform, OurCrowd. Fresh Start is also fighting the war on food waste. The startup argues that eliminating food waste will:
Save money

Cause less emissions

Help to improve the lives of those living in food insecurity. 
With the motto: 'Keep the flavor, lose the calories' it is not hard to see why Epogee is so popular. 
In 2016, the World Health Organisation disclosed that close to 2bn adults were overweight across the world. Epogee hopes to start a 'fat revolution' and create foods with less calories, but the same beloved tastes and textures.
Based in California, USA, this data science startup is focused on securing fairly priced food which does not compromise on nutrition or flavour. An international team of data and food scientists are unlocking the biodiversity in plants and using ultra-modern machine intelligence tools, to develop plant-based foods, set to "Out-compete animal-based predecessors". 
Every so often, a startup idea pops up which is so alternative, it makes people jump, yet ticks so many sustainability boxes, it's crazy enough to work. 
Dutch startup Sibö is one such group - as it has provided the food industry with alternative sources of protein. Sibö has crossed FoodTech with BioTech, to create insect-based protein replacements. 
Traditional protein from animal meat requires a great deal of land, water, time and transportation costs - insects need much less, but still packs the protein. 
In 'the new normal', many businesses are looking for ways to safeguard themselves against a future pandemic or similar crisis. 
Chef Robotics, a US-based startup, combines AI with robotics to increase production volume, through assembling food faster than it is possible to do with human labour.
The startup is being marketed specifically to schools, hotels, restaurants and hospitals, for in a post-pandemic world, such equipment is easier to keep sanitised and uncontaminated than humans.