Teagasc and Devenish Partner in Irish Food Tech Programme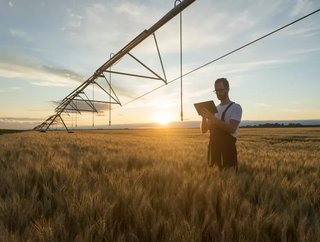 Frank O'Mara of Teagasc and Roberta McDonald of Devenish discuss their companies' food technology partnership to support Irish farming
From precise forecasting and decision making in farming to the development of new food products, Technology has widespread applications in the food sector and is growing in popularity as the industry demands a higher food output in a sustainable way. In Ireland, the food development authority, Teagasc, and Devenish, an animal nutrition company, has agreed on a partnership with the aim of providing new technologies to assist farmers.
Surviving Climate Change with New Technologies 
With worsening climate conditions, the partnership will provide the necessary support—through technological development—to support food growers in Ireland. As a result of the venture, Teagasc and Devenish will work together to implement the SignPost Programme, which was established by Teagasc to help Irish farmers reduce their carbon emissions and improve water quality and biodiversity. 
The partnership will also drive Devenish's Agrinewal programme, which gives farmers the knowledge to reduce their carbon by measuring emissions and sequestration. The companies research farms at the Global Innovation Centre in Dowth, County Meath, and Aclare, County Sligo, will act as demonstration sites for the SingPost programme. Teagasc has plans to implement carbon monitoring technology at the site in Dowth, which will make up part of the National Agricultural Soil Carbon Observatory. 
'The scale of change required to instil sustainability in Ireland's agriculture and food sector are considerable, but ambitious organisations such as Devenish and Teagasc have the skills and knowledge to set the sector apart from the rest of the world', says Roberta McDonald, Sustainable Solutions Lead at Devenish. 'Our ambition is to provide solutions to achieve change in the sector through a blend of innovative and original technologies, backed by research and science. [...] Demonstrating and delivering these technologies to help farms and the wider industry achieve the targets and tasks set out for them by government and others is a priority'. 
Professor Frank O'Mara, Director of Research at Teagasc, says, 'The growing environmental challenges facing food producers requires a collective effort, bringing all resources together to assist farmers in making the necessary changes. [...] This partnership with Devenish, as part of the Signpost programme, will help the agri industry play its part in meeting the climate challenge'.