Taco Bell Struggles Amid Industry-Wide Food Supply Shortage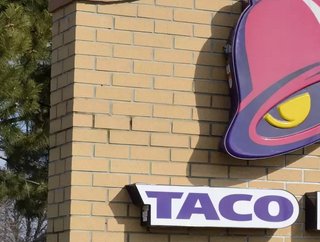 Taco Bell has struggled to provide its well-loved fast-food meals to its customers due to food supply shortage - an effect of the coronavirus pandemic
Industries are plagued with shortages; this is a lasting effect of the coronavirus pandemic. Some of the providers of the basic goods that have been able to make food products readily available to consumers have struggled to do so, which is seemingly a lasting effect of Covid-19. The US-headquartered fast-food chain, Taco Bell has been hit by a nationwide shortage of some goods. 
It is unclear as to what ingredients have been affected, but the company has stressed that some of its dishes are not available at the moment. Unfortunately, Taco Bell has not received much sympathy from its customers. Consumers are taking to social media platforms to express themselves about the situation. One person wrote on Twitter, 'Taco Bell employee told me there was a 'national shortage of everything right now,' and I have decided to get my economic news exclusively from drive-thru employees from now on'. 
Another Twitter user said, 'I just ate black beans in a hard shell. was not worth it', while customers also took to Reddit. 'couldn't make any burritos since they were out of 10″ tortillas, and none of the tacos had lettuce or tomato on them', said one customer. 'I went back through the drive-through and asked about it and they said they are out of pretty much anything that comes fresh'. 
The Knock-On Effects of Food Shortage
Due to the scarcity of food ingredients, Taco Bell is now in a difficult situation - through no fault of its own. In response to the discontent from its customers, Taco Bell has provided further details about the issue. 'Due to national transportation delays happening throughout most of the industry, we may temporarily be out of some items', the company said in a statement. 'Apologies for the inconvenience and we hope to feed fans' current Taco Bell cravings again soon'. 
Why is Taco Bell Struggling?
The shortage of culinary goods comes as the US is hit by a scarcity of poultry; this being a result of increased safety measures imposed by the pandemic and the demand for a recently released fried chicken sandwich at various fast-food outlets, including KFC - owned by Yum Brands. In April this year, David Gibbs, Chief Executive Officer of Yum Brands, spoke to investors about the subject. 'Demand for the new sandwich has been so strong that, coupled with general tightening in domestic chicken supply, our main challenge has been keeping up with that demand', said Gibbs. 
Similar issues have hit other fast-food restaurants in the US. In May, the well-known company, Chick-Fil-A decided to limit the number of condiments given to each customer due to a short supply of them in the industry.