Startup ProducePay raises $43m in series C equity funding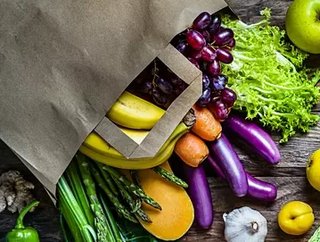 To help growers and distributors thrive in the Global $300bn fresh produce industry, ProducePay has raised $43 Million in Series C Equity Funding
ProducePay, a financing, analytics, and marketplace startup in the global fresh produce market, has announced a $43 million Series C funding round.
The round was led by Silicon Valley-based G2VP, and co-led by IFC (International Finance Corp.) and IDB Invest (part of the Inter-American Development Bank Group). Other participants in the round included current investors Anterra Capital and Coventure and new investors Astanor Ventures, IGNIA, and Finistere.
ProducePay was founded in California, USA, in 2014 focused on transparency, predictability, and fairness.
ProducePay equity funding leap
The funding brings ProducePay to over $300 million raised in debt and equity funding since its founding in 2014.
"The global fresh produce market is opaque, fragmented, and dominated by manual processes, and these obstacles make it difficult for growers and distributors to thrive," said Pablo Borquez Schwarzbeck, co-founder and CEO at ProducePay. "We remove these pain points to provide transparency, predictability, and fairness for both growers and distributors throughout the entire produce value chain, from seed to sale."
ProducePay, which has financed $3 billion of produce across 12 countries in North and South America, saw 2020 revenue double despite the Covid-19 pandemic. This makes the company one of the largest players in the region's fresh produce market.
"ProducePay helps growers and distributors stay at the forefront of several critical industry trends: the digitization of food supply chains, the rise of embedded fintech within B2B marketplaces, the de-commoditization of food, and increasing market volatility due to climate change," said Ben Kortlang, Partner at G2VP. "By capturing real-time data through a global online marketplace, ProducePay provides a solution to the future's biggest agricultural challenges."
A marketplace for growers, distributors and suppliers
ProducePay's product suite includes grower financing, market pricing data and analytics, and a marketplace for growers, distributors, and suppliers:
Grower Financing: ProducePay offers growers financing at every stage of the harvest cycle, with flexible payment terms, access to funding in two weeks or less, and no obligation to pay until produce ships.

Market Pricing Data and Analytics: More than 10,000 growers and distributors turn to ProducePay's Insights and InsightsPro platforms for unprecedented access to real-time produce pricing data and analytics. 

Produce Grower, Distributor, and Supplier Marketplace: With more than 700 vetted growers and distributors, the ProducePay Preferred Network makes it easier and less risky for participants in the fresh produce supply chain to find each other, bringing together a fragmented marketplace spread across a huge geographic area. The Preferred Network fosters profitable long-term partnerships between preferred partners: growers receive better pricing and distributors have access to consistent produce supply.
"We're proud to join ProducePay in supporting growers and distributors that promote fair labor practices, environmental care, and meaningful community engagement," said Juan Gonzalo Flores, Mexico Country Manager at IFC. "Through a commitment to sustainable development at every step of the fresh produce value chain, ProducePay fosters economic development across the Americas and eliminates disruptive barriers to international trade."
ProducePay will use the new capital to invest in technology development and infrastructure, grow its direct sales team, and further expand throughout Latin America.
"ProducePay is uniquely positioned to address social and economic inequalities in the global produce market by directly improving the livelihoods of those most historically disadvantaged by the food system," said George Powlick, Venture Partner at Astanor Ventures. "Through continued growth and development across Latin America, ProducePay promises a more just and equitable future of food.