Startup Farther Farms uses CO2 to revolutionise fries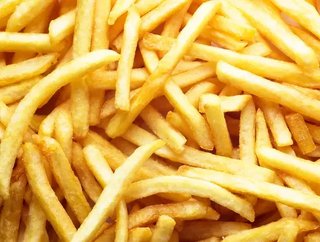 Using sustainable, CO2-based technology, Farther Farms is revolutionizing how food is processed, transported and stored
Farther Farms, a high-growth food technology start-up, has solved the challenge of how to make food go farther. The company began with food favorite: French fries and made the world's first commercially-available shelf-stable, fresh-cut style French fry that's never-frozen and ready-to-cook. 
Do you want CO2 with that?
Made with Farther Farms' sustainable, carbon dioxide based technology, the French fries have: 
A 90-day shelf life at room temperature

No artificial preservatives added

No freezing or refrigeration required
"By reducing dependency on the cold chain, we are leapfrogging a major limitation and creating new global opportunities", said Vipul Saran, co-founder and chief technology officer at Farther Farms. "The sustainable, CO2-based technology we've developed at Farther Farms is already taking French fries farther than they've ever gone before – and we're gearing up to do the same for foods across the spectrum."
Revolutionary food technology
Farther Farms revolutionary food pasteurization technology creates an entirely new category of packaged foods which unlock new markets and opportunities along the entire supply chain. 
The technology uses CO2 at high pressures and moderate temperatures ("supercritical CO2") as a key working fluid for pasteurization. Compared to the traditional use of high temperature steam or water, pasteurization using supercritical CO2 revolutionises food by:
Protecting the food's integrity and nutritional value

Ensuring food safety

Extending shelf-life without the need for additional preservatives. 
The technology can work on many types of ready-to-eat and ready-to-cook foods, including fruits and vegetables, dairy, and meat and plant-based meat alternatives.
Impact on the global food supply chain
Wide adoption of the technology could help stabilize the global food supply chain by reducing reliance on freezing and refrigeration. 
Refrigerated trucks emit greenhouse gasses from maintaining frozen temperatures and bypassing the cold chain with Farther Farms' technology has the potential to significantly reduce GHG and support a greener future.
"Food processing technologies have the power to transform the food system, yet we have not had a system-level breakthrough since Clarence Birdseye first invented freezing technology in the 1920s. Our CO2-based technology has the potential to change that," said Mike Annunziata, co-founder and chief executive officer, Farther Farms. "As we grow our product portfolio of viable alternatives to frozen foods, we can reduce the need for expensive capital investment in the cold chain without sacrificing convenience and quality."
Annunziata explained that just as the adoption of cell phones in developing markets obviated the need for landline infrastructure, the technology and products from Farther Farms would do the same for the food cold chain.