Slutty Vegan served free food in celebration of Juneteenth
The Black-owned food truck business, Slutty Vegan, served up plant-based burgers and fries for free, all day, for the Juneteenth celebrations this weekend
NBA all-star Chris Paul hired three of the Slutty Vegan food trucks, to serve free plant-based burgers and fries to the Atlanta community, in celebration of Juneteenth.
Founded by Pinky Cole in 2018, Slutty Vegan aims to provide vegan meals to communities who rarely have the option to try them. 
Juneteenth is a new national holiday in the USA, which commemorates the end of slavery in the country. President Biden recently signed the Juneteenth National Independence Day Act, to establish the holiday.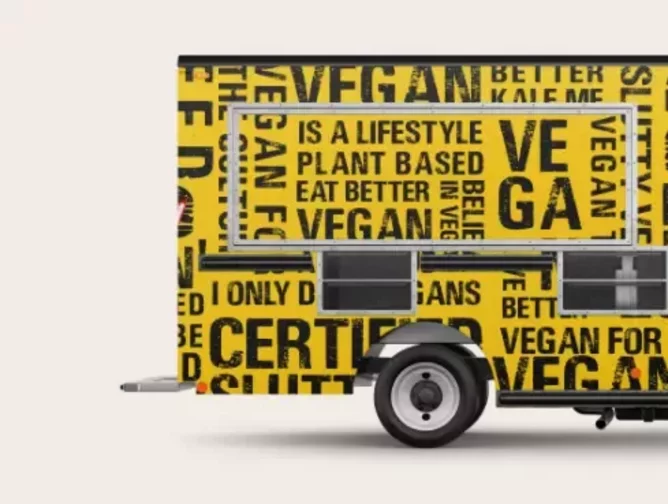 A Slutty Vegan burger and fries for Juneteenth 
Slutty Vegan and NBA all-Star Chris Paul, of the Phoenix Suns, teamed up to serve each visitor to any of the Slutty Vegan vans in Atlanta a vegan burger and a side of fries for free, all day long.
The plant-based burger was served loaded with vegan bacon, vegan cheese, caramelized onions, lettuce, tomato, and Slutty Vegan's Slut Sauce on a vegan Hawaiian bun. 
In addition, Slutty Vegan paid its employees time and a half on the first Juneteenth holiday.
A grease fire in 2016 nearly ended the business, but through perseverance Cole found herself on Forbes' 'Women of the Next 1,000' list.
"It really pushed me, to a point where I had to get uncomfortable and being uncomfortable really showed me how to be an entrepreneur", said Cole of Slutty Vegan's rise. "The next thing I knew, I had 500 people standing in line at the food truck, every single day!"
Supporting Black-owned food businesses
This isn't the first time Paul and Slutty Vegan have joined forces. In June 2020, Paul, La La Anthony, Gabrielle Union-Wade, and Ludacris bought out Slutty Vegan for the day to serve free food to customers as a thank you for the food brand's philanthropic efforts. 
"In the spirit of Juneteenth, I'm honored to support a Black-owned business while dedicating resources to feed the community," said Paul. "Let's celebrate this Saturday."
"On Juneteenth, we honor our independence and our freedom," said Cole. "As a Black-owned business, Slutty Vegan continues to grow thanks to support from our neighbours, and we have the opportunity to change people's lives by unifying and diversifying our communities, giving back, and providing options and knowledge on a healthier lifestyle. Thanks to Chris, this Saturday, we'll be reaching even more people and celebrating this extremely important day."