Scotland Secures Funds For Food and Drink Innovation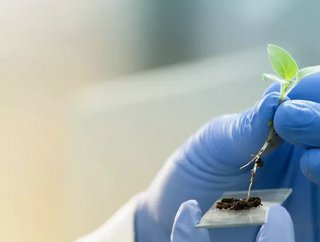 The UK and Scottish governments and East Lothian Council have injected significant investment into new Scotland-based food and drink innovation hub
Food and drink innovation not only brings the industry variety and new product and service offerings, but the coronavirus pandemic has further unearthed its importance in the survival of the sector. The lockdown period gave companies and individuals time to reflect, encourage dietary changes, environmental consciousness and alterations in the supply chain, which led to what could be lasting effects. Changes in demand for certain products, awareness of sustainable food, and flexibility in the food supply chain, to name a few. 
Scotland is working to create an innovation hub in East Lothian - to be situated next to the Queen Margaret University (QMU) campus for food and drink. The joint venture between the QMU and East Lothian Council has £40mn in available funding for the project. The funding is a combined effort from the UK government - which will grant £28.6mn, the Scottish government's £1.4mn investment, and £10mn from the East Lothian Council. This is all part of the Edinburgh and South East Scotland City Region Deal - a £1.3bn investment programme carried out by the UK and Scottish governments and partners. 
Food and Drink Innovation
Due to the popular demand for a healthier lifestyle, the main focus of the innovation hub will be health and wellbeing in food and drink. The hub will hold serviced laboratories, offices, and event facilities to support the research.
The centre will provide access to equipment, knowledge and skills to support the development and success of product launches. The hub will make use of facilities from the Scottish Centre for Food Development and Innovation, which is another project that has provided useful research to the industry. 
James Withers, Chief Executive of Scotland Food and Drink, says, "Despite the challenges the industry has faced over the last year, Scotland's food and drink sector have huge opportunities ahead of it, both in markets locally and globally. [...] Pivotal to grasping these opportunities is innovation and increasing the collaborative working between Scotland's universities, research base and our food and drink producers. This investment is exactly the kind of catalyst to make that happen."
The project will begin immediately, starting with the procurement of a design team to finalise the design of the hub. The construction of the innovation hub will take place as early as 2023, with the completion date expected to be in 2025.