Robotics in the food industry is set to explode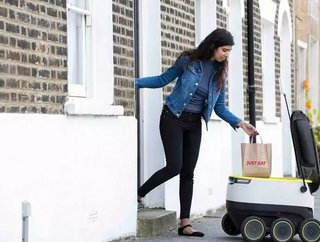 After a recent study estimated that the food robotics industry is set to reach $3.35bn by 2025, FDF World spoke to experts to find out what all the nois...
Flippy the burger robot was fired from his job earlier this year soon after making a less-than-successful debut at a CaliBurger restaurant in Pasadena, California. But Miso Robotics announced that plans to install autonomous burger makers like Flippy at more than 50 locations before the end of next year will still be going ahead. As well as a publicity stunt by CaliBurger, the move to use Flippy, albeit for a short period of time, is yet another indicator of the pervasion of robotics and AI within the food industry.
ResearchAndMarkets.com released a report at the beginning of 2018 which estimates that the global food robotics market is anticipated to reach $3.35bn by 2025. Authors of the report claim that "the growing demand for packaged food, need for automation, increasing food safety regulations, and high labour costs are expected to drive the food robotics market", and most industry experts agree that we are at the beginning of a huge upward curve in this regard. There is huge scope and potential for robotics technologies to positively impact the food industry at any level, be it in procurement, production, quality monitoring or distribution. Additionally, a variety of economic and socio-demographic factors will also serve to drive an increase in practical applications of the available technology.
Scott Amyx, managing partner with Amex Ventures, says that although it varies by region, a pattern of increased use of robotics within the food industry is noticeable around the globe and he is confident that will continue to be the case – but will it increase as much as the report suggests?
"Because of sheer necessity we are going to see a significant rise in the use of robotics," says Amyx. "Generally, in terms of food packaging, overall productivity, increasing output, decreasing cost, automation will reach that scale if not greater. From a macro-economic perspective, population growth and the kinds of food supply we need, then it's pretty massive – and to get that level of efficiency and scale there is really no choice but to get closer towards full automation."
SEE ALSO:
That idea was brought more fully into the public consciousness a couple of years ago when former McDonald's CEO Ed Rensi claimed that increases in the US minimum wage would make it cheaper for food retailers to use robotic arms instead of humans. Amyx suggests there is a lot more going on in this area than most of the general public might think.
"It's actually very pervasive," he says, when considering the penetration of robotics and AI. "More pervasive than the mainstream realises. For example, one of the cruise lines (Royal Caribbean Cruises) actually has a fully automated bar mixer, so the robotic arms are able to make any type of cocktail, and it's amazing to watch.
"There are robotics chefs in production, actually able to make a hamburger from beginning to end, and there are even startups that are providing home robotics – machines able to make an incredible number of recipes, and handle the ingredients and the whole cooking process. Instead of meticulous programming, the robot uses computer vision to watch hours and hours of the master chefs cooking and simply follows that movement.
"Even fast food chains are recognising that in the long run it just makes more sense to have these robotic arms – more refined than you would think of on factory floors – and the ability for them to work very small scale, with incredible accuracy and speed, is absolutely amazing."
Amyx feels that the advancements we are seeing in robotics, which are greater than ever before, dovetail perfectly with the food industry's need to cut costs and increase efficiency, and it can apply at either end of the industry spectrum.
In November of last year, at Harper Adams University in the UK, in a project called the 'Hands Free Hectare', around five tonnes of barley was successfully planted, tended and harvested by autonomous vehicles and drones.
No people were involved in the tending of the crops, with the purpose of the project being to show that we are very much at a point of technological maturity where robots can handle the full food production process from seed to harvest.
Another area which is seeing hefty disruption is the food delivery space, with cities around the world now beginning to see the usage of delivery robots. Starship Technologies, market leader in the robotic commercial food deliveries space, is now using machines in countries around the world to deliver food with international partners including Domino's, Wolt, Foodora, Just Eat, DoorDash and Postmates. The company's robots have covered over 100,000 miles in 100 cities and 20 countries, including during testing, and they've met over 10mn pedestrians on sidewalks and pavements around the world.
Starship's VP of Marketing Henry Harris-Burland says the reason for the rise of robotics in the industry is simple. "I would put it down to increasing efficiency, which is another way of saying decreasing costs," he explains. "As the cost of robotics comes down and once it starts getting lower than humans, then as long as these robots can offer the same service level, if not better, it becomes less of a speculative decision and more of a common-sense decision. That's why I think we are going to see explosive growth when robotics in the food industry can start decreasing costs, and matching or doing better than human costs."
SEE ALSO:
In terms of the ResearchAndMarkets.com report, Harris-Burland points to 2025 as "a very good time horizon on when we will start seeing genuinely, truly ultra-low cost delivery robots and other types of robotics.
"Take our robots (in the UK) for example, we're aiming for £1 on-demand deliveries in say 15 to 30 minutes. When we can get to those drastic reductions I think we will see explosive growth, as that report says."
Starship's robots currently go at 4mph and they are working on increasing that speed as the lack of it limits the radius the machines can cover.
Harris-Burland is in no doubt that the robotics food delivery industry is about to explode, citing the fact that 20 other companies have now started up to compete against Starship in the last couple of years or so. "I think delivery robots will become more of a common sight on more pavements and sidewalks around the world. I think as a trend, and that will be potentially a number of companies, not just Starship. People may start seeing different types of delivery robots as a common sight on the pavement, and it will become less of a talking point in areas where we're already operating.
"E-commerce, and I feel you could easily replace the word e-commerce with food delivery, is growing at 10% every year. More and more people are ordering food and other things online, and that is creating a huge amount of pressure in the delivery industry. It's creating more congestion, more pollution, and this is because of delivery drivers in cars and vans delivering food and other parcels and things like that. It's becoming a big problem for cities and suburbs, especially at the time when they are trying to do the exact opposite and reduce congestion and pollution.
"It's a complete waste of time, energy, petrol and road space," he adds. "If I order a pizza right now, it's likely that person will turn up in a car which has four seats for humans, four wheels, is either gas guzzling or partly-hybrid or electric, taking up road space for a 10-inch pizza. That's insane. We are seeing regulators seeking solutions from this growing of car traffic by last mile delivery errands and us doing our own deliveries. That's another reason why we're seeing huge growth in this industry."
Is it possible we could see robots like Flippy merging or working in tandem with the delivery robots? "You may see in the future an ecosystem where a pizza making robot is actually handing off the pizza to the delivery robot which is outside," Harris-Burland adds. "Or you may even see sort of totally autonomous delivery system, and the only human in the mix is the end consumer who has made the order and then has got the food, which I think is quite exciting. However, I don't see that happening in the immediate future."