Q&A: How can food and beverage companies become more sustainable?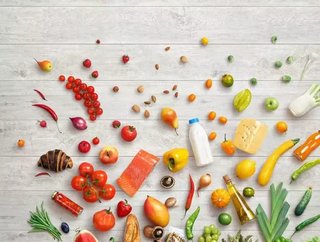 Sustainability has dominated headlines in the food, drink and retail landscape, as more and more major players have vowed to switch to renewable energy...
Sustainability has dominated headlines in the food, drink and retail landscape, as more and more major players have vowed to switch to renewable energy, cut food waste and use of plastics.
Associate Director of the Strategy and Communications team at Anthesis Group, Andrew Noone, works closely with some of the industry's leading food and drink retailers.
Speaking to FDF World, he explains the importance of eradicating waste and cutting plastic consumption, and explores the steps food and beverage companies need to take to create a greener future.
Can proactive sustainability initiatives make F&B companies more profitable?
Our view is that the most successful food and beverage businesses in the future will be those that are not just reacting to compliance, but which proactively seek out ways to develop resource productivity as an opportunity, not a problem.
These resource productivity opportunities often start with landowners and primary food producers, who generate valuable sources of information on where profitability can be improved up the value chain; so food and beverage businesses must engage and encourage their suppliers in sustainable and resource productive methods to meet long-term financial performance objectives.
For profitability, this can include using certification (e.g. SOIL, LEAF certification) to provide ways for food and drink manufacturers and retailers to ensure good standards are met with consumers understanding this marker.
Also, supplier collaboration networks (for example, our work on the Tesco Supplier Network) and communications tools facilitate the development of stronger supplier relationships for food and beverage companies, by helping their primary producers share best practice and overcome productivity challenges. With around 32% of all food produced in the world is wasted, measuring, addressing and reducing food waste can also impact heavily on profitability as well as adding value in other ways.   
How can food and beverage companies stay ahead of their competitors and respond to growing concerns such as those concerning animal welfare, renewable energy and recyclable packaging?
Stakeholders throughout the whole value chain, from farmers to manufacturers and retailers, have scope to gain from environmentally smarter actions. Plastics and packaging is one of those hot topics at the moment, where the response has been patchy and uncoordinated. But food and beverage companies know that our water environments, soil health and biodiversity have a connected and causal impact on our food production systems, which ultimately will impact on the resilience and longevity of their operations.
On this issue, there is no denying that the failure to address the littering caused by irresponsible consumer behaviour and the challenges faced with recycling some polymer types and packaging configurations has certainly had wide-reaching impacts on our land and marine environments globally. With consumer concern about harmful chemicals leaching from plastics also on the rise, it is not surprising that government, producers and retailers have felt obliged to respond.
SEE ALSO:
Staying ahead of competitors on packaging and plastic-mania might actually be to take a step back from heat of the moment decisions – as these may not ultimately deliver the environmental and health benefits we all seek. For example, setting ambitious goals to remove all plastic packaging and replace it with a recyclable or more sustainable alternative may seem laudable, but also brings with it many new questions and challenges.
This sort of business decision to stay ahead of competitors requires strategic and systems changes to understand the most appropriate ways to respond to the current pressures without increasing carbon emissions, chemical pollution or product wastage.
What advice would you give to a company that wants to be more sustainable?
Quite simply, create a plan. Developing a plan and principles/guidelines that use best practice and your market drivers to build resilience is the key at the moment.
Planning for external shocks and managing these new sustainability-focused externalities on a business is fundamental. We are seeing mainstream investors want governance systems and protocols around Environmental, Governance and Social (ESG) agendas more and more.
Transparency tools (e.g. CDP Water Disclosure Platform, CDP supply chain programme etc) are also a good way of engaging investors and wider stakeholders in any status, strategies and plans being developed. Simply hotspotting any impacts may find that certain aspects have higher risks or impacts than others, so you may need to develop specific implementation plans.
'Becoming sustainable' isn't, and shouldn't be, just an add-on option for food businesses, but it will to some extent define their futures.