Protera Biotech Raises US$10mn in Series A Funding Round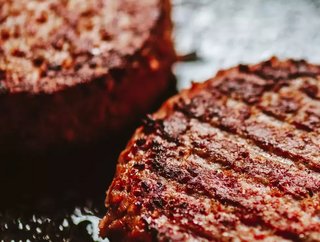 Protera uses artificial intelligence for the development and manufacture of alternative proteins and is now backed by US$10mn of Series A funding
A Paris-based Biotech startup has raised significant funding. Protera completed its Series A found to receive a total of US$10mn towards its artificial intelligence (AI) technology. The new technology startup will benefit massively from the funding as it puts its development plans into action—to advance its AI-powered protein platform and commercialise its product portfolio. 
Who is Protera?
The company owns premises in Pars, France, and Santiago, Chile, and specialises in the use of AI to develop and carry out fast, precise manufacture of animal-free proteins from natural and sustainable sources. Protera was founded in Chile in 2015, by Leonardo Álvarez and Francia Navarrete, and operates using a bespoke deep learning algorithm called 'madi' that analyses billions of amino acid combinations and their properties.
Advancing Protein Alternatives with AI
Thanks to the success of the company's recent funding round, led by Sofinnova Partners, the company is now able to further develop its clean-label texturing and frood-preserving proteins, such as shelf-stable and anti-fungal elements and plant-based oils with high melting points. Sofinnova is a Europe-based life sciences venture capital firm that supports innovative healthcare and sustainability solutions. 
'We are excited to continue our strong partnership with Sofinnova Partners, which is known for being a company builder in industrial biotechnology, with a strong focus on entrepreneurs and science. We feel fortunate to add two industrial partners, Bimbo Group, the world's largest baked-goods producer, and ICL Group, experts in ingredient manufacturing and distribution, as we position ourselves to go fully downstream and deploy products on the market', says Leonardo Álvarez, Chief Executive Officer at Protera. 
Joško Bobanović, Partner at Sofinnova Partners and a member of Protera's board of directors, has commented on the company's commitment to delivering alternative protein products. 'Having led the financing a year ago, we have been impressed by the team's ability to deliver food ingredients that are innovative, sustainable and highly sought by the markets', says Bobanović.
'Protera's technology aims to solve real challenges in the food sector, such as increasing the shelf life of bread, to diminish food waste and increase food security. We wish to support the company, by testing and validating its technology', says Jose Manuel Ramirez, director of Bimbo Ventures.