Plant-based food market to reach US$162bn in a decade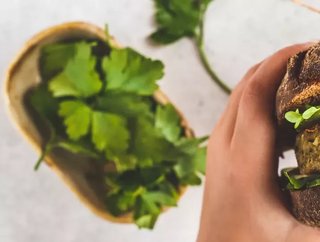 The plant-based food market, from non-dairy milk to faux-fish, is expected to reach US$162bn in a few years, as consumers search for more sustainable food
A recent report by Bloomberg Intelligence (BI) has found that the plant-based meat and dairy sectors are ready for growth - BI anticipates that the market will exceed US$162bn within ten years.
Food retailers and restaurants adapt to plant-based food
During the lockdown period, many consumers re-evaluated their eating habits and lifestyles. In conjunction with the obvious impact of climate change in recent months, consumers are calling for more sustainable options.
In the post-Covid world, food retailers and restaurants are arranging partnerships with plant-based food companies to assure consumer demands.
Elsewhere in the report, BI claimed:
Europe and North America will generate up to US$40bn

Africa, the Middle East and Latin America will all generate between US$8-9bn

Plant-based popularity in the Asia-Pacific region could reach US$64.8bn by 2030. The growing population means there will be less farmland available for animals to graze upon
Plant-based food is no fad - it's a sustainable alternative
BI also believes that: 
Plant-based dairy could make up 10% of the entire dairy market by 2030

The alternative meat market could reach US$74bn
"Food-related consumer habits often come and go as fads, but plant-based alternatives are here to stay – and grow", said Jennifer Bartashus, Senior Consumer Staples Analyst at BI. "The expanding set of product options in the plant-based industry is contributing to plant alternatives becoming a long-term option for consumers around the world. If sales and penetration for meat and dairy alternatives continue to grow, our scenario analysis suggests that the plant-based food industry has the potential to become ingrained as a viable option in supermarkets and restaurants alike. Meat and dairy alternatives could even obtain 5% and 10% of their respective global market shares in the next decade."