Pilot for FoodCycler, a kitchen counter-top composter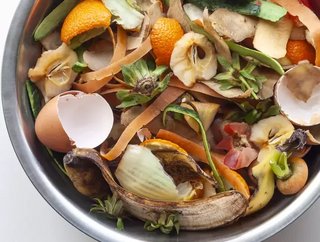 The greenhouse gas methane is produced when food rots. To decrease pressure on landfills, one solution is to compost food at home. FoodCycler has a plan
Town Councillors in Inuvik, Canada, are investigating a way to divert up to 50% of food waste from landfill.
Food decaying in landfill creates methane, a harmful greenhouse gas.
In the fight against climate change, there must be a solution to this available in every kitchen - enter the FoodCycler. 
Christina Zardo, the manager of Municipal Solutions at Food Cycle Science, has presented a unique opportunity to the Inuvik Councillors.
In a Municipal Pilot Programme, Inuvik residents would be able to purchase a discounted food waste recycling unit: the FoodCycler.
FoodCycler cuts methane emissions in landfill 
Here's how the FoodCycler works:
Food scraps which would normally be thrown away, are put into the countertop FoodCycler

Within eight hours, the FoodCycler grinds down up to 1kg of food waste into what is essentially ready-made compost, without producing methane

This can be used in the garden or thrown out as per usual. Now the food waste is compost, bin bags will take longer to fill, will be lighter and far less smelly. This will avert pressure from refuse collection services and landfills

Ultimately, users will have successfully reduced their carbon footprints through preventing methane emissions from their food waste.
However, not all food is created equal. The FoodCycler accepts food waste items such as:
Meat, such as chicken and fish bones

Cheese

Coffee grinds, filters and tea bags 

Eggshells 
The exceptions include hard, heavy and greasy items, including:
Beef bones

Nuts and rinds

Sweets and oil
Food waste solution combats climate change 
"Food waste is a problem that has a strong municipal impact", said Zardo. "One of those impacts is that food waste makes up such a large portion of our waste stream, so it causes our landfills to fill up quickly. It accounts for a large portion of our household waste and it's made up of mostly liquid which is heavy and freezes in the cold on top of that food waste and landfills is responsible for generating harmful greenhouse gases."
Inuvik Councillors are considering the idea, as the town in northern Canada has seen for itself the impact of climate change, with increasingly warmer winters. 
"I think it's something we may want to look at a little bit more as a council", said deputy Mayor Steven Baryluk. "We need to do a bit of homework before we make a commitment to it."
How does the FoodCycler work?