Pilgrim's Pride and Tyson Make Billion Dollar Bids for Hillshire Brands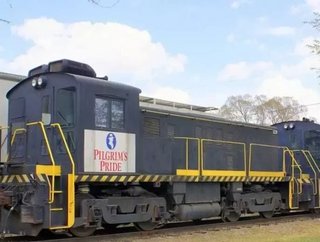 The brands that were formed by Sara Lee Corporations split in 2012 have been awfully busy lately. Just last month, D.E. Master Blenders 1753 made a deal...
The brands that were formed by Sara Lee Corporation's split in 2012 have been awfully busy lately. Just last month, D.E. Master Blenders 1753 made a deal to merge with Mondelez International's coffee sector while remaining half Hillshire Brands contemplated a $6.6 billion acquisition of Pinnacle Foods. But now things are getting even more interesting for Hillshire Brands – instead of Hillshire Brands doing the acquiring, Tyson and Pilgrim's Pride have both made multi-billion dollar offers to acquire Hillshire Brands, each one hoping to make the meat processing company its own.
It all started when Hillshire Brands announced that it was planning to acquire frozen foods business Pinnacle Foods for $4.3 billion. While shareholders were lukewarm on the potential deal, Forbes noted that the merger could benefit Hillshire Brands by substantially diversifying its portfolio outside of just processed meats and cold cuts and allowing it to lower its unit costs by consolidating its manufacturing and supply chain operations:
Hillshire Brands' current product portfolio is highly meat-centric… Wholesale prices of these commodities are very volatile, which increases Hillshire Brands' operating risk. For example, wholesale beef and pork prices have been soaring higher this year on supply side constraints… Therefore, we believe that a broader product portfolio that includes Bird's Eye frozen vegetables and Vlasic pickles would reduce Hillshire Brands' sensitivity to the volatility in meat commodity prices and help it sustain more stable margins.
But then chicken processing company Pilgrim's Pride arrived on the scene with a cash buyout deal for Hillshire Brands valued at $6.4 billion. The primary condition of the deal: that Hillshire Brands does not follow through with its Pinnacle acquisition, with Pilgrim CEO William Lovette stating that "our proposal will no longer exist if the proposed acquisition of Pinnacle is consummated." According to Reuters, this deal is much more appealing to shareholders, leading to a significant 22 percent jump in Hillshire stock on the day that the bid was offered:
J.P. Morgan analyst Ken Goldman in a client note called Pilgrim's offer both strategically and financially superior to the Pinnacle deal.
"That's more like it," Goldman said. "Joining two protein companies makes a lot more sense than marrying a meat company with one that has a focus on frozen vegetables."
Two days later, Tyson upped the ante with a $6.8 billion bid for Hillshire Brands, offering what Forbes notes is an 11 percent premium over the original Pilgrim's Pride offer. This makes things interesting for everyone – will Pilgrim's Pride make a counteroffer? (We're betting yes.) If they do, will Hillshire Brands take it? Or will it ignore both Tyson and Pilgrim's Pride, going its own way and moving forward with its original planned Pinnacle Foods buyout?
So far, Hillshire Brands isn't saying. Instead, the company released a statement letting the public know that it's going to need to give the matter some very serious thought:
"We continue to strongly believe in the strategic merits and value creation potential provided by the proposed transaction with Pinnacle Foods. Consistent with its fiduciary duties, and in consultation with its independent financial and legal advisors, Hillshire Brands' Board will thoroughly review the Pilgrim's Pride proposal."
All we can do for now is wait and see where the chips will fall – right now, the bidding war is far from over.