Orbisk to commercialise its system to tackle food waste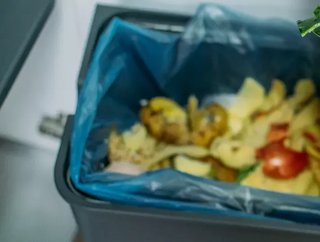 Netherlands-based Orbisk is readying its food waste system for commercialisation as the company's solution to tackling the global issue gets the go-ahead
According to the 2021 Food Waste Index Report, up to 17% of global food waste is attributable to the foodservice industry, an estimated value of US$1tn is wasted, and almost 50% of food produced globally remains uneaten and unused. Factor in that almost 10% of greenhouse gas emissions are traceable to the food industry, and you have yourself a monumental problem. Orbisk, a start-up system based in the Netherlands, is acutely aware of the damage food waste can have on the environment, societies, and economies, and as a result, has developed its new food waste prevention system. A piece of innovative technology that, following investment success, is set to be globally commercialised and integrated into kitchens worldwide. 
Food waste proves poisonous for ESG advances
Orbisk seems to have garnered quite the support system with numerous companies putting their faith into the project and investing a total of €1.05mn to help get the idea off the ground. The solution in question, an innovative waste tracking system, will use Orbisk's AI computer vision software to monitor each individual item of food discarded into a bin. After weighing and identifying the food being thrown away, businesses utilising the software should be able to gain valuable insight into the specific amount of waste resulting from their operations and address the issue accordingly. 
The commercialisation of the technology will see it integrated into restaurants and industrial kitchens globally, providing the opportunity for widespread food waste optimisation across the production chain. In theory, the system should allow companies to adapt their operations as they tweak their processes to decrease the volume of food waste, resulting in a global reduction in the severity of the issue and a knock-on effect for positive, sustainable outcomes. 
How bad is it?
To put the problem into perspective, if global food waste were to be collected in one place, its landmass would be greater than that of China. Excessive use of water, land, and labour production, combined with the overflow of landfills generating harmful gases like methane, makes the issue - that is somewhat avoidable - one of growing concern. 
But the first step is always identifying the problem, and that is exactly what the sector has done. More and more companies are beginning to tune their operations to cater for a sustainable future, endeavouring to find solutions and fast. By pinpointing the largest waste areas, businesses will benefit from reduced costs, reduced food waste, and increased efficiency. And Orbisk's system is set to help speed up the process, uncomfortably aware of the limited time it has left to make a change.