NotCo, a foodtech backed by Bezos, receives huge investment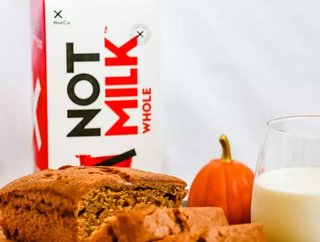 Plant-based foodtech company NotCo, has received an investment from Enlightened Hospitality Investments (EHI) and expects to hit $1 billion valuation
Plant-based foodtech company NotCo, has received an investment from Enlightened Hospitality Investments (EHI) and expects to hit $1 billion valuation by the end of the year.
NotCo aims "to take animals out of food production while never, ever compromising on taste". The company uses plants to replicate animal-based products and make them taste bette, without the carbon footprint. NotCo is backed by Amazon founder, Jeff Bezos.
Enlightened Hospitality Investments is a growth fund, made up of entrepreneurs, operators and investors. 
Plant-based food popularity used as an opportunity for NotCo
Chile-based NotCo, operates in the U.S., Brazil, Argentina, Chile and Colombia, will use the most recent investment to expand into the U.S. foodservice market - where plant based food is raging in popularity.
Over $2b was raised by U.S. plant-based meat, egg and dairy companies in 2020, three times the amount from 2019, says the Good Food Institute.
More consumers are including plant-based foods to their diets in a bid to be conscious about their health and environment, which has led restaurant chains, retailers and food manufacturers to expand their menus or launch their own versions of faux meat or dairy.
Plant-based milk backed by Jeff Bezos
NotCo is sold in Whole Foods across the United States, but not on its parent company Amazon, despite receiving support from founder Jeff Bezos. Bezos set up the Earth Fund in 2020, valued at $10b, to help protect the planet and people from the effects of climate change. Plant-based milk is one sustainable route everyone can take.
"I want to work alongside others both to amplify known ways and to explore new ways of fighting the devastating impact of climate change on this planet we all share", Bezos said on Instagram.