New AI food production development with Interstellar Lab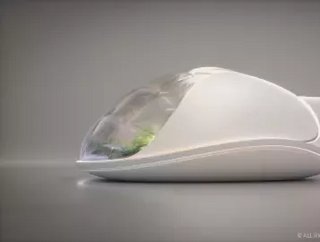 Despite food insecurity on Earth, Interstellar Lab has a plan for food production in space
Dassault Systèmes and that Interstellar Lab have teamed up to create a BioPod - a controlled environment food production system. It is hoped that this will advance Interstellar Labs mission to build space-ready stations which will provide the resources to support human life on Earth, the Moon and Mars.
Dassault Systèmes, which is headquartered in France, provides virtual universes for businesses to imagine sustainable innovations in.
Interstellar Lab (regrettably, not a new dog breed) is based in San Francisco and develops tools for sustainable living in space and on Earth. 
The BioPod which will revolutionise food production
BioPod is an inflatable dome, which could easily be confused for something Lady Gaga would have emerged from in a performance during her late-noughties breakthrough. 
Measuring 6 meters (19.7 feet) wide, 10 meters (32.8 feet) long and 4.5 meters (14.8 feet) high, the BioPod uses composites for the solid technical base and soft plastic membranes for the main and outer shell. 
It is designed to revolutionise food production through combining advanced crop cultivation technology with predictive monitoring. This will allow a diverse array of crops and plants to grow, which otherwise would not survive in a traditional indoor farming setup.
Interstellar Lab will use the virtual twin to experience and monitor the dome's operations and maintenance, and importantly, gather data concerning food production and the environment. 
Intersellar Lab and Dassault Systèmes feeding the world - on and off the planet
Although Interstellar Lab recognises that food insecurity on planet Earth is an issue right now, it sees perfect sense in looking to the future.
"Climate change is a real emergency for Earth and we only have a small window to bring about positive change", said Barbara Belvisi, Founder and CEO, Interstellar Lab. 
"We are developing a new framework for sustainable living on Earth and a testbed for future space missions. The 3DEXPERIENCE platform enables us to have the most efficient working processes and avoid reworking designs from scratch. As we progress to the next stage, the platform's program and project management capabilities will be invaluable to us for storing and retrieving design knowledge and managing the product lifecycle effectively."
Over at Dassault Systèmes, the company is excited to see how far innovation can go in introducing sustainable solutions.
"Innovators are shaking up traditional industry dynamics in the race to explore space with new concepts defining the future of aerospace systems," said David Ziegler, Vice President, Aerospace & Defense Industry, Dassault Systèmes. "The 3DEXPERIENCE platform enables them to integrate technology into product development and accelerate the product lifecycle from concept to certification using the same tools that larger companies use, without the overhead. They can engage in virtual twin experiences to optimise their ideas, gain critical first-to-market advantage, and introduce more sustainable ways to live and explore."