Nestle and Danone sign up to EU responsible food production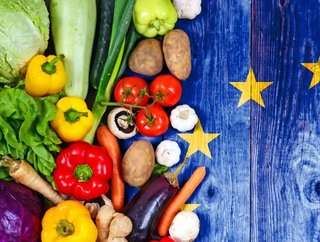 FEFAC co-signs 'EU Code of Conduct on Responsible Food Business and Marketing Practices', in a voluntary call to food retailers for responsible production
In the newly released EU Code of Conduct on Responsible Food Business and Marketing Practices, a call has been made by FEFAC (European Feed Manufacture's Federation) to food retailers, processors and service operators, to ensure responsible food production, business and marketing practices.
The Code of Conduct also calls for businesses to voluntarily improve their sustainability performance.
Food retailers called to act on food production
FEFAC was founded in 1959 by five national compound feed associations from France, Belgium, Germany, Italy and the Netherlands. In 2020, FEFAC adopted a governance structure.
Through this new agreement, FEFAC wants to reiterate that animal nutrition is part of the solution to a successful transition towards more sustainable livestock and aquaculture chains. This will be in line with the Farm to Fork Strategy ambitions and the UN Sustainable Development Goals. 
This is why the EU and FEFAC have called on food retailers, processors and service operators to act. Signatories include: Central England Cooperative, Coca-Cola, Danone, Ferrero, Kellogg's, Metro AG, Mondelez and Nestlé. 
The Farm to Fork strategy focuses on:
A sustainable food system with a neutral or positive environmental impact

One which helps to mitigate climate change

A food system which will help reverse the loss of biodiversity

Most importantly, one which will ensure food security, nutrition and public health

Making sure that everyone has access to sufficient, safe, nutritious, sustainable food

Ensuring that the affordability of food is no barrier and fair trade is promoted

While still fostering competitiveness of the EU supply sector
The second UN Sustainable Development Goal calls for an end to hunger. Current figures suggest that 690 million people, or 8.9% of the world's population, are undernourished and sadly, if recent trends continue, the number will pass 840 million by 2030.
Voluntary commitment to sustainable food production
FEFAC will remain vigilant on the future governance of the EU Code of Conduct and is in particular keen to see how the monitoring aspects to the EU Code of Conduct will be worked out for signatories.
"The European Commission request for voluntary industry action and commitments to stimulate sustainable food production shows that FEFAC took the right decision to develop a Feed Sustainability Charter 2030, well ahead of this EU Code of Conduct on Responsible Food Business & Marketing Practices", said Asbjørn Børsting, FEFAC President. "The importance of deforestation-free supply chains is again highlighted and I recommend our value chain partners to take note of referring to the FEFAC Soy Sourcing Guidelines 2021 to achieve this objective for the sourcing of responsible soy". 
The recent public release of the 1st FEFAC Feed Sustainability Charter Progress Report shows that FEFAC and its member associations are well-prepared to respond to the challenge.