Naked Evolution Burger arrives at Waitrose, Ocado & Dunnes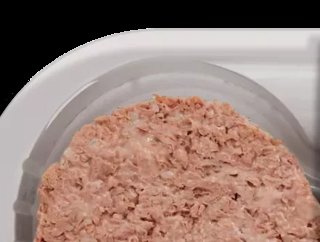 Family-owned Finnebrogue launches ground-breaking Naked Evolution Burger to rival Beyond Burger, with less fat, plenty of protein and lots of nutrients
Food firm Finnebrogue has created a next-generation 'Evolution Burger' which it hopes will take on multi-billion dollar US giants, Beyond Burger. 
Finnebrogue is a family-owned business based in County Down, Northern Ireland, and has a revenue of $43mn. 
This week, Evolution Burger will launch across Waitrose, Ocado and Dunnes Stores. 
Finnebrogue's burger high in protein with 40% less fat than beef 
In blind taste tests carried out by experts at the UK's leading food science and technology centre, Campden, Finnebrogue's Evolution Burger matched current market leader Beyond, the US-based plant-based food giant valued at $7bn.
However, the Evolution Burger is 40% cheaper than Beyond's burgers.
The Naked Evolution Burger is high in pea protein (17g per burger), has 40% less saturated fat than a traditional beef burger, and is a source of iron, zinc and vitamin B12.
It has also been granted an A-grade enviro-score by the non-profit organisation Foundation Earth.
Naked Evolution Burger to taste amazing, without the meat
The Northern Ireland food producer has recently committed to adding environmental scores to all its front of packs for Naked and The Good Little Company, so consumers have the power to buy more sustainably.
"The Naked Evolution Burger is a next level burger, and the result of many months of research, trials and flavour tasting", said Sarah Savage, head of new product development at Finnebrogue Artisan. "Our vision was to create a succulent 'beefy' burger that would taste amazing, but without the meat. What we have created is an evolved plant-based burger, suitable for vegetarians and vegans, that is high in protein, contains less saturated fat than a real beef burger, and is priced competitively without compromising on quality, flavour or sustainability. It's packaged in a 100% recycled and recyclable tray, carries a grade A enviro-score from Foundation Earth, and the burgers are both soya and gluten free. We also plan to launch Naked Evolution Meatballs in the coming weeks."