MxG Fiber's sustainable packaging gets crowdfunding support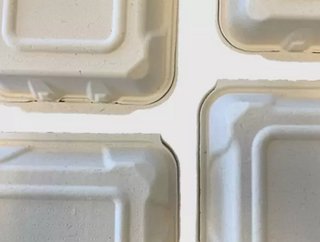 The sustainable packaging company, MxG Fiber, has received support in its investment crowdfunding campaign
Sustainable food packaging manufacturer, MxG Fiber, is running an investment crowdfunding campaign. The company creates packaging for food from thermoformed fiber, not plastic. 
The campaign has raised more than US$523,000 so far - as businesses, investors and consumers look for more sustainable options. 
The search for sustainable plastic solved by MxG Fiber
Life without plastic in the modern world is unthinkable. Invented in 1907, plastic took off in the postwar world of plenty. But now, plastic pollution has become impossible to ignore: 
MxG Fiber CEO, Matt Griswold, wanted to make a stand against the impact of plastic waste and started searching for a durable alternative - and he found Miscanthus grass. 
The renewable fiber grows back each year after being harvested, for at least 20 years and needs little water. 
Best of all, Miscanthus captures carbon dioxide in the soil.
MxG Fiber's compostable molded fiber packaging can provide consumers:
Packaging which ensures food is kept fresh

Packaging that is freezer safe, microwaveable, and suitable for uses up to 350F, which once used, is also compostable in industrial compost facilities

PFA-free grease resistance

Ingredients which are grown in the U.S.A 
The progress of plant-based packaging instead of plastic
"I am really passionate about our plant-based packaging", said Matt Griswold, CEO. "It helps to solve two of the world's most pressing problems – single-use plastic and climate change. Plus, our products are made in the USA, from plant fibers grown by American farmers."
Furthermore, MxG Fiber is fully transparent and offers traceability of all of its ingredients. The company monitors its supply chain, using track-and-trace and is launching its fourth facility, the largest project in the world, which will combine all of MxG Fiber's knowledge and efforts from the last decade, in the production of sustainable packaging from Miscanthus.