Milk-veganism mash-up for potato innovators Dug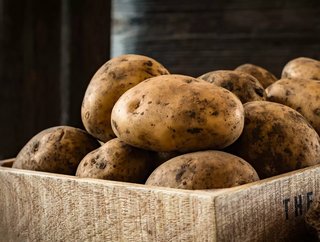 Spud pioneers Dug are changing the game with an environmentally sound alternative to existing milk offerings
Vegan choices are often greeted with a raised eyebrow, but the latest innovation provides a 'starch' contrast like no other. Potato milk is officially 'a thing'. Sir Walter Raleigh himself may have baulked at the idea of stirring his discovery into a cuppa but this is simply the latest diversification on the road to food salvation for the masses.
And it's not a gimmick. Potato milk achieves the same appearance and consistency of dairy and other milks, but without anywhere near the environmental costs or carbon emissions. Furthermore, it uses less water than almond milk – which uses a whopping 16 gallons of water to make a single glass – uses half the land it takes to grow oats for oat milk and produces less CO2 than typical dairy farming. In addiction, it dodges some of the most common allergies and dietary restrictions, as it is naturally free of nuts, gluten, soy and animal products. 
Dug – the potato-milk brand manufactured by a Swedish company – currently offers its products online across the United Kingdom, but has also launched in Sweden and China, with expansion throughout Europe imminent. 
At first, people sampling potato milk may require a thick skin, however, it does arrive in three enticing flavours – original, unsweetened and barista, which is creamier than the other versions. At the moment it is slightly more expensive than traditional milks.
The notion of potato milk is not quite as bizarre as you may think. This 'peel life' alternative is being introduced at a time when the popularity of dairy is in serious decline. Indeed, milk substitutes have gained considerable ground, with demand for oat milk rising during the pandemic and major companies like Starbucks adding oat and almond-based creamers to their menus. Oatly – the popular oat milk brand – saw its shares jump after its initial public offering, and is now valued at around $10.7 billion.
It seems that whenever the chips are down, this most resilient and ubiquitous of food products reinvents itself. Whether you are ready to pour it over your cereal or make a milkshake with it, remains to be seen.