MEPs rally for EU to encourage sustainable plant-rich diets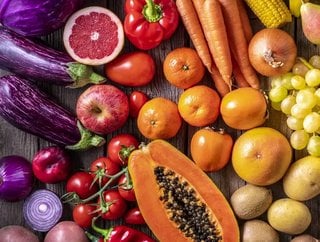 European Parliament committees are rallying for the EU to endorse diets higher in fruit and veg, arguing a variety of sustainable and ecological benefits
Recent years have seen the food industry experience a rapidly growing trend in more plant-based foods being included in our everyday diets. Lifestyles such as veganism are on the increase, and as we become progressively more educated about the sourcing, side effects, and sustainability of our food, it's no wonder that more and more people are beginning to become conscious about their choices regarding what they choose to eat. This mentality has found its way into the European Parliament where two major committees have called for the EU to encourage more plant-rich diets as part of its EU food strategy centred around sustainability. 
The Environment, Public Health, and Food Safety Committee joined with the Agriculture and Rural Development Committee in targeting the European Commission to make the necessary changes. 
Calls to reduce meat consumption and up plant-based diets garners committee support
The growing calls for endorsement have been supported by the NGO Compassion in World Farming EU, which believes EU food systems are in desperate need of a revamp to ensure people, animals and the environment are all shielded from further harm. 
"I strongly welcome the call by these two important committees for the need to transition to more plant-rich diets, as well as to improve animal welfare," says Head of Compassion in World Farming EU, Olga Kikou. "There is, of course, room for improvement in the MEP's demands, as higher ambition is needed. Nonetheless, MEP's and the European Commission are already looking for solutions in the right direction. 
"We will be vigilant in ensuring that the follow-up actions are bold and timely The seeds for a better future are already there - now it's a matter of ensuring they come to fruition."
Sustainable and ethical sourcing top of the food industry agenda
A joint report by Heinrich Böll Stiftung, Friends of the Earth Europe, and Bund für Umwelt und Naturschutz revealed that around 20 meat and dairy farms are responsible for a higher amount of GHG emissions than Britain, France, or Germany. It emphasises the need to abandon the unethical caging of farmed animals - aligning with the End the Cage Age campaign kickstarted by the European Citizen' Initiative - and also calls for the stark need to reduce the amount of meat in our diets. 
The European Green Deal targets European carbon neutrality by 2050, and the European Commission's Farm to Fork strategy - which prioritises a "fair, healthy, and environmentally-friendly food system" - plays a pivotal role in meeting the deadline. In theory, the EU is aiming to speed up the process of transitioning to a more sustainable food system, resulting in a healthier environment, economy, and society.