Mars Wrigley to end use of plastic in classic Maltesers box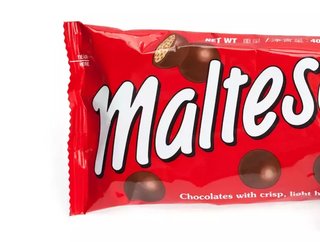 Mars Wrigley UK has removed the black PE liner from its beloved Maltesers boxes, preventing tonnes of plastic being thrown into landfill
Mars Wrigley UK has announced the removal of the black PE liner from its popular Maltesers boxes.
This will eradicate 82 tonnes of plastic annually and the box will be fully recyclable in the UK, as the plastic film covering the box is not widely recyclable.
Mars Wrigley is headquartered in Virginia, USA and has a revenue of US$37bn. 
Mars Wrigley takes responsibility for sustainable packaging 
First launched in 1930, the iconic Maltesers box, is a favourite among chocolate-enthusiasts across the world:
Maltesers are the

3rd

biggest confectionary brand in the UK

Two bags

of Maltesers are sold in the UK every second
With a high level of consumers, Mars Wrigley are dedicated to making their packaging more sustainable. 
"At Mars, we take our responsibility for sustainable packaging seriously", said Adam Grant, general manager, Mars Wrigley UK. "[This] announcement that our iconic Maltesers box is now fully recyclable is another important step in our journey toward packaging that is 100% reusable, recyclable or compostable."
Maltesers maternity support campaign #TheMassiveOvershare
In addition to Mars Wrigley's sustainability efforts, the company has social and mental health on the agenda too. 
On International Women's Day in March, Mars revealed that it was starting a new campaign with Matlesers, focusing on maternal mental health.
Research commissioned by Maltesers, from interviews with 1,500 UK mother's revealed: 
One in six mums feel uncomfortable talking about needing more support, or how they regularly feel overwhelmed

One quarter of mothers don't want to burden others with their worries

37% reported trying not to overshare as they don't want to talk about themselves too much

11% simply find it too difficult to speak freely about the challenges of motherhood.
Maltesers launched their new social media campaign, #TheMassiveOvershare, encouraging mothers across the UK to set a new tone and a new norm in the social environment—a norm where mums openly share the highs and lows of motherhood and maternal mental health is better understood and recognised.
Mars Wrigley are proud of Maltesers' campaign. 
"Alongside the joys of motherhood are also the harder parts, and this has only been highlighted over the last 12 months", said Leah Dyckes, Maltesers brand director. "The survey findings reveal how so many mums aren't comfortable broaching those uncomfortable conversations. Through our advertising, campaigns and partnerships, Maltesers aims to help women build resilience by laughing together through the tough stuff. It's what we've always done and what we will continue to do, now and for years to come."