Made Smarter Scheme Supports Digital Food Manufacturing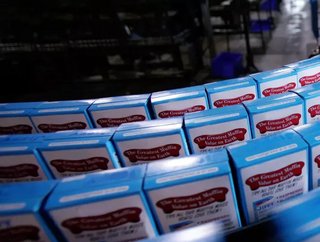 The Made Smarter adoption scheme was established to support food manufacturers in implementing technology and digital innovation to improve productivity
Covid-19 presented some of the flaws with current manufacturing procedures. Now that businesses have dealt with difficult conditions and seen demands change drastically across all areas of food, companies are looking at ways they can become more flexible and more productive in their day-to-day operations. 
The Made Smarter adoption programme supports businesses in boosting their productivity and expanding their use of technology across manufacturing processes. The programme is funded by the UK government and provides advice to manufacturers while supporting the technology providers for companies to get the most out of their digital transformation journeys. Since 2019, the programme has provided support to 161 companies and matched funding of around £3.9mn - spread across 201 projects. These projects have also received £10.5mn in private sector funding. 
Boosting Productivity with Robotics, Automation and 3D printing
Integrated systems and data analytics are proving beneficial for manufacturers as they implement digital strategies. Some are even producing simulations of their plants to assess productivity, and others are making use of robotics, automation, and 3D technology to enhance their capabilities and be ready for variations in demand. 
Thanks to the adoption of technology and artificial intelligence (AI) - with support from the scheme, Made Smarter expects to create around 990 new jobs and enrich the skills of 1,845 existing employees in the sector. This will also provide an additional £162.4mn of gross value added (GVA) for the economy in North West England. 
"Surpassing the milestone of 200 funded technology projects is a significant achievement for the Made Smarter adoption programme in the North West - and there is much more to come," says Donna Edwards, Programme Director for the Made Smarter Adoption Programme in the North West - to 'Food Manufacture'.
The Future of Industry 4.0 in Food Manufacturing
Since 2019, Made Smarter has provided support to 1,266 businesses in the North West region, allowing them to make the most of technology and digital tools - and supporting companies throughout the coronavirus pandemic. "Over the last two and a half years, we have developed a programme of wide-ranging support, which cuts through the jargon to provide honest, impartial advice to help businesses identify the most effective digital tools, innovation and skills needed to make an everyday difference to their operations," the company says.
"Industry 4.0 is the future of manufacturing. Through it, the entire sector can reap endless rewards that will ultimately lead to considerable - and sustainable - growth. But upgrading to new technologies can seem like a complex and daunting task, and SMEs can miss out on significant improvements to their operations."