Lion invests $150M in Tasmania specialty dairy to support Asia's consumption boom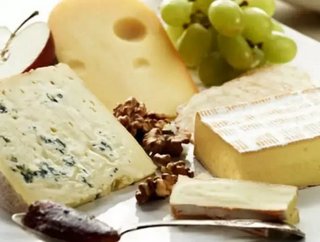 Check out the latest edition of Food Drink & Franchise! Asias economy is booming, with a growing population of middle-class consumers ready to sp...
Asia's economy is booming, with a growing population of middle-class consumers ready to spend when the right high quality products come along. Lion, an Australian dairy-based subsidiary of Japanese beverage giant Kirin, has seized this opportunity with a $150 million AUD expansion to its specialty cheese plant in Burnie, Tasmania.
"I'm really excited after four years of intensive project management because it [the upgrade] means we've got the efficiency and cost base to invest not only here in Australia but to take some great Australian brands to new consumers," Lion CEO Stuart Irvine told the Sydney Morning Herald.
Some of those new consumers that Lion hopes to win over will be in China, where Australia has been working hard to secure a favorable trade agreement. There is an especially strong growing demand for imported dairy products in emerging markets like China, and Lion is one of many dairy producers in nearby Australia with the capabilities to reach this market.
RELATED CONTENT FROM FDF WORLD:
But just being a dairy provider alone may not be enough to beat out global competitors for China's business, which is why Lion's Tasmania plant is focusing on the growth of its high end specialty brands like Tasmanian Heritage as well as other Lion specialty brands like Mersey Valley and King Island. "Penetration [of specialty cheese] is also very low in Asia," Irvine also relayed to the Herald. "If we build a brand portfolio and add value that is the best path forward for Lion and for Australia to take on that dining boom."
According to the Herald, this is a key part of a larger three year turnaround plan for Lion that involves growth outside of Australia and New Zealand with a new Asian business unit as well as a narrowed focus on the premium dairy and drinks market—earlier this year Lion sold off its lower-end cheese business to a Canadian dairy company for $137.5 million AUD. Tailoring its production to high end premium and specialty dairy is precisely on target with recommendations for succeeding as a Western brand entering the Asia market—with this move, Lion can differentiate itself as not just a dairy company supplying a basic need, but also as a high quality luxury brand.
The new upgraded Heritage plant opened Wednesday.
[SOURCE: Sydney Morning Herald]
Let's Connect!