Lindt Chocolate Supports Sustainable Procurement Initiatives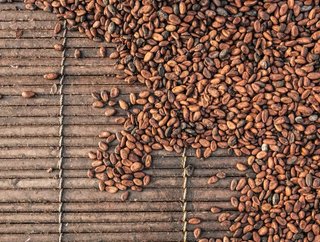 Food Digital magazine takes a look into how Lindt & Sprüngli have implemented initiatives for sustainable food sourcing and its procurement process
Since the creation of initiatives like Fair Trade, there has been a great deal of input from organisations into sustainable sourcing of goods from food suppliers. Specifically those in less economically developed countries (LEDC). It is becoming increasingly more important for consumers to select products that support their health but also support serious global causes. The support of issues like poverty, forced labour, and environmental impacts play a critical role in the purchase of goods. 
Demand for Sustainable Procurement Initiatives
Many large organisations are putting more time and money into their corporate social responsibilities (CSR). Not only does good food support the customer's health and wellbeing, but also that of the farmers or growers who produce the high-quality ingredients that go into the products we have so readily available. 
Initiatives like the Fair Trade agreement - which was founded 25 years ago - are what maintain the quality of life for those at each end of the food supply chain and everyone in between.
As convenience takes over the industry, there becomes a never-ending price battle among suppliers in all industries; this can be detrimental for overseas food growers if not managed properly. All Fair Trade initiatives aid farmers that cannot compete with large, global organisations. These large organisations now have the presence and resources to implement their own initiatives, of which some are doing just that.
Lindt and Sprüngli Sourcing Sustainable Goods
Earlier this month, Swiss Chocolatier Lindt & Sprüngli announced its milestone achievement in sustainable food sourcing. Sustainable procurement of cocoa beans is at the very heart of the company. In 2008, Lindt & Sprüngli developed its very own initiative to support the farming of cocoa beans, which was originally established in Ghana. Today, the Lindt & Sprüngli Farming Program supports all five of the countries that supply cocoa beans for its well-known luxury chocolate products. The aim of the program is to promote "the ecological and socially responsible cultivation of cocoa beans and [support] farmers, their families, and their communities according to their specific needs. Local partners implement the Program with teams of dedicated local field staff," according to a Lindt & Sprüngli press release. 
Food Sourcing Transparency
The company has implemented a 'bean-to-bar' initiative, which was put in place to establish supply chain transparency. Lindt & Sprüngli created this initiative to set a precedent for its production process, as it carries out end-to-end management of the process from the purchase of cocoa beans to the delivery of its final products. 
According to Lindt & Sprüngli, the labelling of goods is important to maintain traceability. "As soon as the beans are packed into transport bags and sold by the farmer, they receive a unique identification, e.g., in the form of a barcode. In this way, the beans can be assigned to the Farming Program and the participating farmers. Afterwards, the beans destined for Lindt & Sprüngli are always transported separately and physically segregated on their way to the factories." Because of this process, the company is able to state the chocolate originates from the Lindt & Sprüngli Farming Program and refers to it as "identity-preserved". 
Dedication to the Future of Sustainable Procurement
Lindt & Sprüngli has most certainly taken its own approach to sustainable sourcing. This milestone certainly illustrates what large food organisations can do to ensure their products are responsibly sourced. As this is an internal program, the company has sought to verify this through a third-party organisation, Earthworm Foundation. The non-profit organisation (NGO) has provided yearly verification of the processes and effectiveness of the Farming Program since 2015. 
Through this initiative, Lindt & Sprüngli aims to alleviate some of the issues in countries from which it sources its ingredients. Issues like human rights, income diversity and environmental protection are high on the agenda. CEO of Lindt & Sprüngli Group, Dieter Wiesskopf, explains, "The challenges in the cocoa-growing countries for Lindt & Sprüngli, as well as for the entire chocolate industry, are very complex. Therefore, it is extremely important for us to address the issues in a targeted manner with our own Farming Program to directly achieve sustainable improvements. Reaching the interim goal of 100% traceable and verified cocoa beans is an important milestone for us. We will continue to pursue our path with great energy and continuously expand and improve the Program. It is clear - there is still a lot to do."