Lean Kitchen Network Enables Innovative Food Technology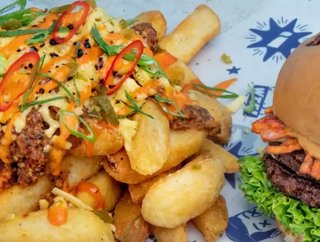 Faraz Nagree and Preyash Thakrar comment on the Lean Kitchen Network's backing from Asda to provide food technology enabling restaurant food innovation
Food technology is changing the way that we access food. The implementation of digital ordering systems seems like a staple compared to the Lean Kitchen Network's (LKN) digital menu solutions. The company works with well-known companies like Pepsico, Heinz and Doritos, as well as providing its own brands, including Twisted London and 'House of Yum'. 



What Makes the Lean Kitchen Network Different?
LKN works with these popular brands to develop interactive menus that can change multiple times in a day based on the needs of the consumer. As also seen in the video promotional video, LKN also creates themed menus that relate to current national and international trends and events. The company has plans to develop its food technology to create further opportunities for the hospitality sector. The aim is to provide hotel, restaurant and pub chains with solutions to optimised their kitchen spaces and drive sales through innovative menu choices.
Where Does Asda's Investment Come In?
Backing from the UK supermarket chain, Asda, will provide the company with the necessary funding to carry out its service developments. This investment will come as part of LKN's series A funding round, which is due to take place later this year. Asda will also become an exclusive partner of LKN to trial its tech-driven food-for-now counters in four of its London stores, including Park Royal, Colindale, Bexley and Edmonton. 
Preyash Thakrar, Chief Strategy Officer at Asda, says, 'Asda's partnerships strategy is anchored around collaborating with innovative businesses like Lean Kitchen Network to bring new products and services to customers'. 
'Investing in the business is the natural next step in our relationship and we look forward to working with them as they drive positive change in the food-for-now market, leading to greater choice and improved quality for consumers'. 
Faraz Nagree, Chief Executive Officer and Founder of Lean Kitchen Network adds, 'Our partnership with Asda represents a big step forward in our ability to provide high quality, affordable and exciting meals to our customers across the UK. Their unparalleled expertise and buying scale combined with our digital and food development capabilities will be truly disruptive for food-for-now and delivery as we grow at pace'.