Kraft Heinz plans £140 million investment in new UK site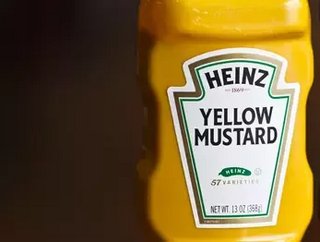 One of the largest proposed investments in a British manufacturing facility post-Brexit
The Kraft Heinz Company will make a £140m ($198m) investment in Kitt Green, Europe's largest food manufacturing facility located in Wigan, UK. 
This would be the biggest Kraft Heinz investment in an existing manufacturing site outside of the USA in over two decades. This is expected to create up to 50 new full-time positions. 
Post-Brexit Britain needs its sauce
The investment will be focused on further modernising the manufacturing capabilities of the site over the next four years, focused around three key pillars:
Bringing Heinz iconic sauce manufacturing back to the UK to build additional European capacity

Further upgrading machinery 

Driving the plant to deliver its ESG commitments
Kitt Green currently produces 1.3 billion cans of food per year, of which 94% is consumed in the UK. Iconic Kraft Heinz brands including Heinz Beanz, Soups and Pasta will continue to be produced at the Kitt Green site for the UK market. 
Plans to bring sauce manufacturing for products such as Heinz Tomato Ketchup, Mayonnaise and Salad Cream are designed to meet the demand from a new generation of UK consumers.
Renewable energy sources, upskilling and modernisation at Heinz
The site will minimise the use of non-renewable sources, producing items that are fully recyclable and ultimately helping to considerably reduce the site's CO2 footprint, aligning with its ESG commitments. 
To enable employees to operate this machinery, Kitt Green will be providing upskilling opportunities whilst envisaging the creation of up to 50 new full-time positions.
"As a result of this proposed investment, we are now in the fortunate position where Kitt Green can become a much more modern facility", said Luis Spinardi, Site Director at Kitt Green. "Our teams will have the ability to adopt more contemporary ways of working whilst exemplifying the highest global standards for food manufacturing."
"Whether you're a Heinz Mayonnaise or Ketchup fan, the Kraft Heinz investment is a vote of confidence in the UK economy from a major US firm and a boost that will mean jobs and growth for the local economy in Wigan", said Gerry Grimstone, Minister for Investment. "The US is a key trading partner and we are committed to striking an ambitious trade deal that opens up new opportunities for our businesses, brings in more investment and creates better jobs for people across the whole of the country."