JOKR food delivery service secures $170m funding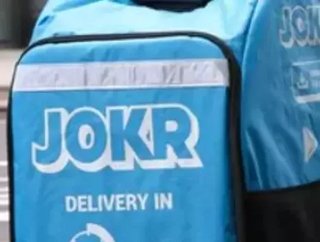 Supported by local stores and with a desire to be more sustainable, JOKR offers customers a 15m wait for deliveries as they set to expand
JOKR, a grocery and retail delivery platform, has sealed a $170m Series A funding round. 
For a startup company which opts for Series A funding, the main target is usually to increase its user base and products. The funding round, led by GGV Capital, has closed after three successful months of operations in Europe and across the Americas. Headquartered in New York, JOKR now plans to expand. 
JOKR offers customers a 15 minute delivery time for:
Supermarkets 

Convenience products

Pharmaceuticals

Local products
Food delivery platform JOKR is different from the rest
The company is focused on sustainability, through its desire to:
Support small local businesses, who want to extend their customer base to sell their goods

JOKR is keen to remove the need for complex logistics and delivery networks, giving the customers and JOKR employees an easier experience 
"We are true believers in the fact that the world needs a new Amazon, a better one, a more sustainable one, one that appreciates local areas and products", said Ralf Wenzel, founder and CEO of JOKR. "The investment we announced today will empower us to continue our expansion at an unprecedented rate as we continue to build JOKR into the premier platform for a new generation of online shopping, with instant delivery, a focus on local product offerings and more sustainable delivery and supply chains. We are proud to be able to partner with such a distinguished group of international tech investors to help us seize the enormous opportunity in front of us."
JOKR pursues vertical integration 
Despite its plans to expand, to date, the JOKR app is only available on Google Play.
"Ralf has put together an all-star team for food delivery that will, transform the retail supply chain", said Hans Tung, Managing Partner at GGV Capital, and newly appointed member of JOKR's board. "The combination of food delivery experience and the sophisticated data capabilities that optimizes inventory allocation and dispatch, set JOKR apart. We look forward to working with the team on their mission to make retail more instant, more democratic, and more sustainable."
"We are close to the equivalent of Instacart, strongly grocery focused", concludes Wenzel. "Our offering is significantly broader than the ones of Gorillas because we're not only focusing on convenience and all kinds of different grocery categories, we're getting closer to a supermarket offering, so the biggest competing element would be the traditional supermarkets, the offline supermarkets, as well as online grocery propositions. We are vertically integrating and hence procuring directly, cutting out middlemen and building our own distribution warehouses."