JBS races to end deforestation and reach net zero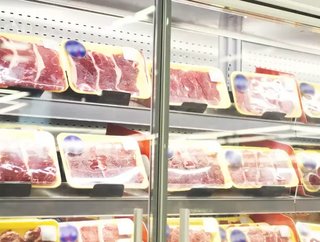 As wildfires rage from Greece to California and floods spread from North Korea to the UK, meat producer JBS joins Race to Zero
Meat production company JBS has formally joined the Race to Zero campaign. The company is headquartered in Sao Paulo and has a revenue of US$53b. 
As previously reported in Sustainability magazine, JBS previously committed to reaching net zero by 2040. But in joining the Race to Zero, JBS will follow climate science research with determination and encourage its suppliers and customers to do so too. 
The news comes on 9th August, International Day of the World's Indigenous Peoples, who are often victims of deforestation and the devastating wildfires associated with them. 
JBS vows to defeat food sector challenges 
Signatories to Race to Zero represent £650m in total market capitalisation, in addition to smaller businesses.
JBS's CEO, Gilberto Tomazoni, discussed the challenges facing the food sector and his pride in JBS meeting them. 
"If we accept that the main challenge we now face is how to supply the world's growing population of vital items – such as food, energy and clothing – without further sacrificing our planet, Brazil's role is crucial", said Tomazoni. "We are one of the few countries in the world capable of producing and preserving at the same time. Of course, Brazil still has a lot to do. We have a lot to improve on. In particular, in the fight against deforestation. That's undeniable. We also need to leverage our regenerative agriculture. There are already solutions in the field to expand production and sequester carbon. We must scale these initiatives and invest in new technologies to keep moving forward."
Indigenous communities welcome move by JBS
In addition, JBS is also dedicated to stopping illegal deforestation in the Amazon, by 2025 and across the whole of Brazil by 2030. While this news was met with scepticism by some, it was received well by indigenous communities, who are often impacted by deforestation.
According to the UN, indigenous people (under 5% of the global population) safeguard up to 80% of the world's biodiversity.
"Indigenous peoples must be part of the solution to climate change", said Patricia Espinosa, UN Climate Change Executive Secretary. "This is because they have the traditional knowledge of their ancestors. The important value of that knowledge simply cannot — and must not — be understated."