JAEPA Could Spell Good Times Ahead for Australian Beef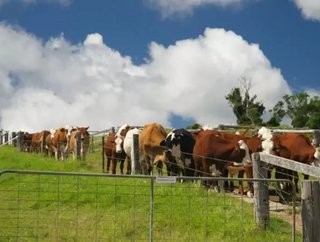 From beef and barley to wine and cheese, Australia is one of the worlds biggest agricultural food producers—and for the many involved in the count...
From beef and barley to wine and cheese, Australia is one of the world's biggest agricultural food producers—and for the many involved in the country's many food-related sectors, this could be a very good week. Today the Japan-Australia Economic Partnership Agreement (JAEPA) officially went into effect, allowing Australia to export its goods into Japan duty-free or with reduced tariffs.
As Business Review Australia reports, Australia's beef industry is particularly excited about the implementation of JAEPA. The agreement will see tariffs on Australian frozen beef drop from 38.5 percent down to 19.5 percent over the next 18 years, with tariffs on chilled beef dropping down to 23.5 percent within a similar time frame. What's more, Tariffs on frozen beef and chilled beef were lowered by 8 percent and 6 percent respectively right off the bat, with additional 1 and 2 percent decreases to come on April 1 as Japan enters its next fiscal year. Japan is a major buyer of Australian beef—with these decreased tariffs Australian beef producers should be able to pass the savings along to Japan, strengthening the relationship between the countries and boosting sales significantly:  
Lachie Hart, chairman of the beef industry's JAEPA Taskforce, recognized Japan for its importance in the Australian beef industry, stating that the country has been a "critically important partner" and was Australia's most valuable export market for many years. "As a result of the JAEPA, sales of Australian beef to Japan are expected to rise by around $5.5 billion over the term of the agreement, boosting the annual gross value of Australian beef production by up to 7," Hart told Jon Condon of Beef Central.
Queensland Federal MP Bruce Scott also praised JAEPA for its benefits for beef production, a major economic force within the state. As the Australian Broadcasting Corporation notes, Scott declared today a "historic day for [Australia's] beef industry" that could usher in more growth for family farms:
"This means we are going to be more competitive against our fiercest competitor, which is the United States of America, which in many ways have been at a slightly greater advantage to us with their agreement with Japan."
In his statement, Scott pointed out that it is important to ensure that increased profits from this agreement make it back to the producers. This will be a critical point for everyone involved to keep in mind as the implementation and effects of the agreement continue to unfold in the coming years.
[SOURCE: Business Review Australia; ABC]