Investigating the packaging industry and the impact of the UK Plastics Pact
By Martin Leeming, CEO of TrakRap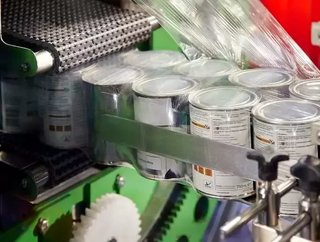 The UK Plastics Pact has been described as a trailblazing, collaborative initiative that will create a circular economy for plastics and stimulate innov...
The UK Plastics Pact has been described as a trailblazing, collaborative initiative that will create a circular economy for plastics and stimulate innovative new business models to reduce the total amount of plastic packaging. Martin Leeming, CEO of environmentally-friendly packaging company TrakRap, looks at the impact the Pact will have on the UK packaging industry and what needs to be done by the Pact in order to deliver the greatest impacts in the short and long term.
The UK Plastics Pact is a world-first agreement which aims to transform the UK's plastics system by enabling society to move away from the outdated 'take-make-dispose' model and towards a circular system that allows plastic to be used and reused again and again, thereby keeping it out of the natural environment.
There is no doubt that the Pact is a significant step towards ensuring a more sustainable future for the UK and one of its strengths lies in its accessibility. It lays out the issue in simple terms that everyone can understand, including those who have only recently become aware of it, and it is unafraid to acknowledge plastics for what they are – versatile and important resources that protect food and help reduce food waste. The Pact also recognises that, by harnessing modern technology to create a circular economy for them, we can actually turn the proliferation of plastics to our advantage.
The critical issue is: how can we ensure consumers are recycling their recyclable plastic packaging?
First, we need to simplify the types of plastics which are being used. Some plastics can be recycled while others can't and we need to take the responsibility for differentiating between the two away from consumers by banning non-recyclable plastics outright.
Next, we need to keep working towards changing attitudes about recycling. It may now be common knowledge that recycling is good for the environment, but it is the support of consumers which will determine the success of the Pact, so it is vital that they continue to put the correct items in the correct recycling bins.
Finally, we need to put new systems in place to guarantee that what is being put out for recycling actually gets recycled. Incidents of large amounts of plastic being sent to landfill instead of recycling facilities must be eradicated immediately because, as well as endangering the environment, they also serve to undermine the efforts being made in the minds of the general public.
SEE ALSO:
In terms of the packaging industry, for the Pact to be fully effective it needs to take into account both primary and secondary packaging. Secondary packaging, which includes retail-ready and transit packaging, doesn't end up in the hands of the public and can therefore be easily overlooked. However, the waste created by it is every bit as important as the waste from primary packaging.
Because it never needs to leave supermarkets, secondary packaging is easy to control and can be easily recycled in a closed loop system. To capitalise on this, the secondary packaging industry needs to make it simple for supermarkets to separate different substrates at the shelf so they can be directed into the correct waste streams, as well as ensuring that secondary packaging designers are using substrates - whether corrugate, sticky tape or rigid or flexible plastics - which can be quickly and easily separated when the packaging is being broken down.
Increased cooperation between packaging manufacturers and supermarkets should also be encouraged. Supermarkets' needs have hardly changed since the dawn of shrink wrapping in the 1970s but by listening to the advice of packaging technologists and embracing new technologies, such as cold wrapping, they can open up a whole new world of packaging designs that reduce the amount of non-recyclable plastics being used, use fewer materials overall and make packaging easier to prepare for the recycling process in general.
In order for the Pact to be successful in the short term, it needs to ensure its message is reaching consumers as well as large organisations. It will only succeed if all members of society embrace it and they will only embrace if there is a compelling reason for them to do so, so we need to move the conversation away from 'let's ban all plastics' and towards 'which plastics can be recycled, which can't and how can we guarantee the recyclable plastics are being recycled'?
By embracing a more constructive solution like the Pact, we can turn a negative situation into a positive one and create a more sustainable future for everyone with a circular economy for plastics at its heart.