INDUSTRY INSIGHT: Northwestern Ohio's Booming Food Processing and Agribusiness Sectors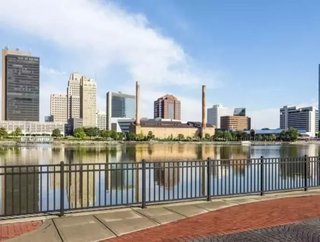 Its a clear morning, 25°F with a golden sun still rising over snow-covered winter fields and frozen rivers. But were not here for the scenery. Were...
It's a clear morning, 25°F with a golden sun still rising over snow-covered winter fields and frozen rivers. But we're not here for the scenery. We're here to gain an insight into Northwestern Ohio's booming food processing and agribusiness industries, and why so many corporations are choosing the region as the ideal site to do business.
Ohio's regional system, privatized in 2005 as the Regional Growth Partnership and privately funded in the decade since by local businesses, supports several densely packed cluster industries within its Northwestern quadrant – automotive, biosciences, and food processing in particular. Heinz, Smuckers, Nestle, and Campbell Soup Company are just a few of the thousand-plus food processors that call Northwest Ohio home. The state of Ohio employs more than 60,000 in the food processing and agriculture industries, and nearly a quarter are concentrated within Northwest Ohio.
But what really draws major businesses to the region? Its centralized location and access to major rail, road, and waterways, along with state-approved tax incentives and the area-specific support of the Regional Growth Partnership, are enticing. There are seventeen counties throughout Northwest Ohio, and within the next twenty-four hours we'll have traversed them all to build a picture of all that the region's food processing and agribusiness industries have to offer.  
An Uncompromising Work Ethic
Our first stop is Defiance, toward Ohio's western border, to visit a production facility that has seen many incarnations over the years. Built as a brewery by the Diehl family in the 1800s, then converted into a dairy processing operation during the Prohibition, Diehl Food Ingredients was in the business of retail coffee creamer when it was acquired in 2006 and became the first facility for what's now known as Sensory Effects.
"But that wasn't where we wanted to be," says Jim Holdrieth, Sensory Effects powder systems general manager. "What we saw was emulsion chemistry, the ability to take it downstream into more emulsified powders." Over the next seven years Sensory Effects rebuilt its own image once again – today it stands as a leading customized food and beverage solutions company specializing in emulsion chemistry, spray drying processing, and dry blending for both the commercial food industry and medical products ranging from protein shakes to drinkable treatments for Alzheimer's Disease. What differentiates the business and has allowed it into this specialized industry is its broad spectrum of equipment and its ability to supply custom products for its customers. "One thing we pride ourselves on is our broad and flexible processing capabilities," says Holdreith, noting that Sensory Effects produces 396 unique products for its 423 customers. "In a typical week, just out of Defiance we're running in the neighborhood of 15 different products. This allows customers to get off the standard offerings people have and work with our R&D team to create a functional ingredient for them where they don't have to buy multi millions of pounds of products just to run them."  
As Sensory Effects has grown, it has acquired locations in Marshfield, WI and Redding, PA, but to this day its largest production facility is in Defiance. At this 45,000-square-foot operation, a staff of 119 employees keeps business running 24 hours a day, utilizing a tower sprayer and a modified box sprayer to produce 46 million pounds of product.
"Making an acquisition is not a hundred percent type of decision any time you make one – but when I look back on it now, I can say it was," says Holdreith. "Defiance has been an incredible place to work. The work ethic is off the charts. If you hear anything about this area, it's that it's a big German area and there's that work ethic, and these people demonstrate that to us day in and day out."
Not that such a workforce is a given in any region – it's a reputation that's based on proven results. "I'm from Columbus, and I grew up in a big company with Ashland Oil – even being from Ohio, I'd never been up to Defiance," says Holdreith. "Certainly, from my standpoint, the big question mark is: do you have the workforce you need, both skilled and unskilled? Can you recruit a scientist? Can you recruit a manager? But the plant side took care of itself quickly. The people here, and their skill level in managerial positions, are fantastic. I'm a frank person, so if they' weren't I would say it. It was a pleasant surprise."
Sensory Effects continues to support the region by working with the local colleges and sponsoring workers of the future through internships and tuition assistance. "We're sponsoring kids who think they want to go into the food world, knowing they want to ultimately live in NW Ohio, and encouraging them – there's a place for them here," says Holdreith.
The company has also made a point to support the workers of today, retaining the work base of its acquisitions, and Holdreith notes that the employees of those acquisitions have returned the favor with years of dedication. "Today I'm signing years of service awards. I shouldn't be surprised anymore but I still am," he says. "I signed some for 40 years of service. You don't even hear of that anymore."
A Site of Innovative Agriculture
"If you don't have a consistent, reliable raw product supply, you can't have a business," says Steven Hirzel, president of Hirzel Canning Company and Farms.
Hirzel Canning Co. is another Northwest Ohio business that got its start as a brewery – with the onset of Prohibition, the family business turned its attention to canning in the 1920s. Today, the company is a leading national producer of tomato sauces and soups under the retail brand name Dei Fratelli. Hirzel attributes much of its success to the superior agriculture of Northwest Ohio, with a cool temperature and a hard frost that makes for flavorful tomatoes reminiscent of those grown in Italy. Between Hirzel Canning's own germination greenhouses and the close network of regional growers that bring those vegetables to peak ripeness, the company is confident that the quality of its produce is unmatched.
Still, according to Hirzel, quality isn't something that's determined by the company – ultimately it's decided by consumer demand. "Our consumers are outspoken and decide what quality is," he says. "When they're paying that much, is the quality worth it?" The 3,000 truckloads of tomatoes that go into Dei Fratelli products every year suggest that the demand is strong.  
Hirzel Canning and Dei Fratelli don't just rely on old Italian tradition – the business has also been pushing the envelope, recognized as an innovator in Ohio's organic farming industry since Steven Hirzel's uncle John started growing organic crops thirty years ago.
In short: when it comes to innovation and quality in growing, there's no place like Northwest Ohio. "Be excited about agriculture in this region!" says Hirzel. "We're not putting water on deserts here – it's how it's meant to be."
At the Heart of a Strong Supply Chain
Go big or go home, the saying goes. On Wednesday we're doing both. The tour comes to an end in the afternoon, but not before we've visited the largest facility of our tour – Campbell Soup Company's massive production facility in Napoleon, Ohio.  
At a total of 949 acres, with 56 acres under factory and warehouse roofs, Campbell's Napoleon, OH site is one of the largest food production facilities in the United States. 2,000 full-time and seasonal employees work under those roofs, packaging over a million cases of soups, sauces, and bottles of V8 every year.
Setting up a primary manufacturing base in a location like Northwest Ohio equates to another major source of efficiencies for even a global brand like Campbell Soup Company. Centrally located within the country, with access to major freeways in all directions as well as the Great Lakes, it's prime real estate for businesses large and small that are hoping to ship product quickly and cost-effectively.
"It's a great location from a distribution standpoint – we've got great east-west transportation lines, both highways and rail, so we're able to supply the west coast at good cost, which was part of the equation that led to shutting [our Sacramento facility] down," says Mark Cacciatore, VP of Manufacturing at Campbell's Napoleon facility.
Campbell's is also able to take advantage of the region's natural resources and tradition of agriculture. Each season the company sources 80.5 million pounds of fresh vegetables from farms in Northwest Ohio and neighboring Indiana – and that's just for its V7 formula, which is then shipped to California to add the finishing touch of tomato to become the finished product V8. "We're not vertically integrated at all with our vegetable supply, but have long term relationships with suppliers throughout the country," says Cacciatore. "We do source a lot of our vegetables from this region like carrots and potatoes grown in Michigan and Ohio. But we also source from outside the region – some are IQF, and we follow the growing season."
With so much convenience built into the region, Campbell's is able to focus on other forms of efficiency like the significant green initiatives launched in 2012. Already the initiative has ushered in natural gas-fired boilers to replace the plant's coal boilers, and a sixty-acre solar field in conjunction with Enfinity BNB Napoleon Solar LLC – the largest solar field in the United States supplying a single private business. The next venture for 2014 is Napoleon Biogas, a partnership with CH4 to build a community digester that will produce 2.8 megawatts daily and is slated to provide nearly 20 percent of the facility's electric energy requirements – once complete, one-third of Campbell's electricity will come from renewable resources.
But while innovation abounds, Campbell Soup Company still takes time to recognize one of the region's most traditional main draws.
"You hear about the Midwest work ethic, and there's certainly something to be said about the skills of the workforce here," says Cacciatore. "Seasonally we have to hire about 500 people to work here, and we're able to do that without missing a beat because the quality of the workforce we have here and the quality of the education systems. It's a great place to live and raise a family, and we find doing business here to be very profitable and a solid place to do business because, as you can see, this place has grown immensely."
A Spirit of Growth
Immense growth is everywhere in Northwest Ohio, and one of the best representations of that growth is the Bob Evans empire. Bob Evans restaurants pepper the Northwest Ohio landscape – we pass no less than four unique outlets within a few hours – and the history behind Bob Evans is charming and bursting with entrepreneurial spirit.  What started fifty years ago as a one man and his diner, selling bulk sausages to truck drivers along Ohio's busy cross-continental routes has grown into a billion dollar retail business operating across fifty states with 560 restaurants throughout the Midwest to showcase its products.
Kettle Creations in Lima, Ohio, conveys that same sense of entrepreneurship and optimism toward growth. The 100,000-square-foot facility was acquired by Bob Evans Farms subsidiary BEF Foods Inc. in 2012 for $50 million, to complement the brand's fresh sausage plant in Hillsdale, MI and its ready-to-eat facilities in Xenia, OH and Sulfur Springs, TX. Also a ready-to-eat facility, the Kettle Creations manufacturing plant in Lima produces half a million pounds of mashed potatoes and macaroni and cheese around the clock every day for foodservice and retail. 
"We're undergoing a transformation in our foods business," says Margaret Standing, Senior Director of Corporate Communications, explaining the recent closure of fresh sausage plants and the significant shift toward retail packaged foods in Bob Evans' future. "First and foremost, we're seeing a difference over last 60 years in the way Americans eat sausage. It used to be a main course – now it's an ingredient or a breakfast food, a side to eggs or an ingredient in lasagna, where it used to be serving your family sausage sandwiches for dinner. Also, we're a society that's looking for convenience – when we talk to consumers they say they're looking for solutions. I'm a working mom, and sometimes I don't get home until 6:30 or 7. I'm making a main course, and I want those sides to round out my meal. I think it's that trend in the way consumers are eating that you see across the board."
"Convenience is the name of the game these days, and it's fortunate we've been able to adapt the company to be meeting those needs," says Standing. "We're still maintaining that core of fresh sausage, but you really see a lot of this movement to prepared sides. In our earnings release, the foods business quite strong, and a lot of that is due to growth in prepared sides. This transformation is meant to enable that growth over the next 10-20 years."
Indeed, growth is happening. The facility started with 22 employees, and has since multiplied to a current staff of 227. In 2012 the facility featured two production lines; the end of 2013 saw the completion of a third line, and BEF Foods is looking forward to breaking ground on a fourth line. The space is there in the facility, brimming with growth potential.  
Touring the facility, plant COO Keith Stoll speaks to the skill and dedication of Lima's workforce, working around the clock while 9,000 lbs of mashed potatoes come off the line every hour. With that dedication, growth is not just possible but imminent. It's a spirit of optimism for big things to come. It's the spirit of Northwest Ohio.