The impenetrable popularity of palm oil manufacturing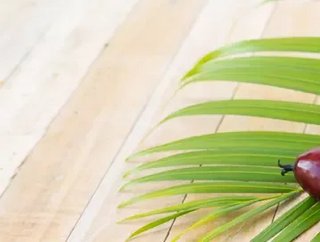 The palm oil market is expected to have a compound annual growth rate of over 4% through 2031
Palm oil is the most widely accepted edible oil on earth, produced from fruit pulp. Its popularity in the food manufacturing industries can be justified by its range of functions: 
Nutritional composition

High stability over time

Neutral taste and smell

Smooth and creamy texture

Versatility 
These factors are responsible for increased penetration of palm oil across the globe. As an oil, it is versatile with over 20 derivatives, all with varying melting points, allowing it to be used across sectors and commodities.
In 2018, the planet produced 72m tonnes of oil palm. Indonesia accounted for 57% of this (41 million tonnes) and Malaysia produced 27% (20 million tonnes).
However, there have been calls for palm oil to be boycotted, on account of the damage caused to wildlife. In order to grow the fruits to make palm oil, rainforests have been cut up and animals have suffered the loss of their habitat. Yet the popularity of palm oil endures - and it is possible to source it responsibly, as companies such as Unilever and PepsiCo are doing. 
Palm oil market standards and growth
Different voluntary standards and certifications have emerged in the recent past to ensure that palm oil is produced in accordance with globally recognized standards, addressing various environmental and social issues. 
As such, high functionality, cost efficiency, and widespread availability is anticipated to trigger the growth of the palm oil market, at an expected compound annual growth rate of over 4% through 2031.
The global palm oil market is set to witness substantial 1.5X volume growth over the forecast period of 2021 to 2031, owing to increased demand for from food manufacturers and key players operating in the foodservice industry.
Asian palm oil foodservice
Developing regions of South Asia and East Asia are expected to dominate the global market, accounting for more than 60% value share. This is attributable to higher per capita expenditure on food & beverage products along with thriving foodservice industry in these regions.
The market is being benefited from several trends, including transparency and traceability, shifting consumer preference for organic and GMO-free products, increase in consumption of convenience food, and others.
The outbreak of COVID-19 has had a major impact on the food & beverage industry, which has also led to a negative impact on commodity sales and production. However, palm oil consumption has not been highly impacted as it is regularly consumed by consumers around the globe.