IBM & Omniolytics improve food security for poultry farmers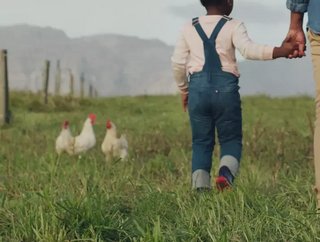 South African startup Omniolytics and IBM Cloud will work together to improve food security for poultry farmers
IBM and Omniolytics are teaming up to develop solutions for poultry farmers in South Africa, using digital platforms, sensors and the IBM Cloud. Together, they can develop smart farming solutions, in a post-pandemic world where animal farming is under scrutiny. 
International Business Machines Corporation (IBM) provides transformative solutions for businesses. 47 of the Fortune 50 companies rely on the IBM Cloud to run their businesses. 
Omniolytics is a South African tech start-up which uses digital technologies to address challenges in the agriculture industry, helping farmers to manage risks and forecast productivity.
Potential for poultry farmers to navigate future risks
The poultry industry has a number of challenges, ranging from:
The quality of feeds

High feed prices 

Avian influenza 
The poultry industry was valued at over R46b in 2019, making up over 16% of the total gross value of agricultural production in South Africa. But in 2018, the avian flu outbreak cost the South African economy R954m/$67m. There is a strong incentive to prevent future disasters, especially now consumers know more about the links between animals and pandemics.
Omniolytics can provide farmers with early warnings on potential issues - making their processes more efficient.
Working with IBM, Omniolytics has developed a new approach to collect data on the environmental conditions of production facilities and day-to-day management activities and processes of poultry to:
Improve animal health

Mitigate losses

Assist producers in improving production efficiency

Helping address food security concerns
Farmers are then able to receive a more complete picture of the wellbeing of their flocks delivered on IBM Cloud, identifying processes and environmental deviations which could cause a problem.
Enabling poultry farmers with AI
"Local farmers have to be enabled to be globally competitive and the best way to do that is through technology", said Omniolytics founder, Michael Samson. "IBM Cloud and AI ensures we have a platform to help farmers across South Africa use precision agriculture to enhance the efficiency of their production. We're introducing solutions to the market which help improve feed conversion ratios, mortality and growth rates and benchmarking practices across their production facilities. This will ensure accurate future predictions across the value chain and make poultry farming more sustainable." 
Omniolytics' flagship solution, OmnioFarm is built on IBM Cloud and collects, processes, analyses, and visualises comprehensive insights collected from integrated wireless sensors, coupled with production records and activities across the production cycle.
"Agriculture plays a crucial role in the success of our local economy and through the EEIP programme we've been able to support Omniolytics at a critical stage of their business growth", said Craig Holmes, Technology Leader, IBM Southern Africa. "By improving access to IBM's Cloud and AI technologies and increasing the adoption of a range of digital solutions as we incubate and supporting start-ups – we've set out to not only support local demand, but also ensure our entrepreneurs become globally competitive. This is crucial in a post-Covid world and we'll continue to provide innovative technology startups with advice, support and the best technologies available in the market."