How UK retailers are tackling food fraud from farm to fork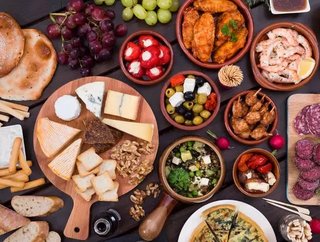 Today, food fraud continues to be a major problem across the food and beverage sector. According to a recent report by NFU Mutual, fraudulent food could...
Today, food fraud continues to be a major problem across the food and beverage sector.

According to a recent report by NFU Mutual, fraudulent food could be costing the industry up to £12bn annually in the UK, warranting industry-wide concern from the industry, the bodies that protect it, and governments alike.
"The food and drink industry is the UK's largest manufacturing sector, contributing £28.2bn to the economy annually and employing 400,000 people," Ian Wright, CBE Director General at the Food and Drink Federation, said in the report.
"We are a key part of the nation's £110 billion 'farm to fork' food chain. Our industry is critical to the prosperity of the wider economy. Food is a matter of national security: if you can't feed the country you don't have a country."
With Brexit on the horizon and retailers under intense pressure to deliver higher-quality food at more competitive practices, fraudulent food has been able to enter the food chain through false or inaccurate documentation, the redirection of waste products, and even the re-dating of stock.
In doing so, it not only tarnishes genuine businesses, but it can also distort the market and wound consumer confidence.
In its research, conducted with more than 2,000 consumers, NFU Mutual noted that one-third of people said that they are less trusting of products and retailers than they were five years ago, compared with only 9% whose trust has increased.
It also found that producers are assumed most likely to blame after product mishaps by 63% of people, whereas a fifth of people (20%) would blame the retailer first.
With internet and smartphone penetration growing year-on-year, food fraud cases can quickly gain global coverage in an instant. 
Indeed, high-profile cases such as the 2013 horsemeat scandal were the most common cause of reduced consumer confidence according to almost half of the consumers surveyed (46%).
The report also highlighted that 90% of consumers don't have confidence in the global supply chain, citing concerns about cheaper genetically-modified (GM) products and chlorinated chicken from the US.
To combat this, NFU Mutual says that UK retailers should rely on local British vendors who have shorter and more transparent supply chains.
In the report, the firm said: "Producers, retailers and caterers alike may wish to consider using and celebrating a short, British or local produce supply chain to win the hearts and confidence of their customers.
"A short, local supply chain produces higher confidence levels in a quarter of people and people also had the most trust in the British supply chain."
SEE ALSO:
New cutting-edge technologies have also become a crucial weapon in the fight against fraudulent food.
In April, Chinese e-commerce giant Alibaba partnered with four Australian and New Zealand companies to trial its Food Trust Framework, an initiative that uses blockchain for supply chain tracking and the prevention of food fraud.
Often referred to as the 'internet of trust' blockchain technology records all transactions publicly and cannot be altered or falsified. The technology was originally developed to monitor the movement of Bitcoin and other cryptocurrencies.
 "Food fraud is a significant global challenge, particularly with the growing complexity of supply chains," said Alibaba Group's Alvin Liu, General Manager of Tmall Import & Export.
"In response, we have created a coordinated, world-leading and robust framework that involves stakeholders from across the supply chain to improve visibility and enhance the confidence of both end consumers and merchants.
Brian Baker, managing director at Accenture, also predicts that retailers will start to increasingly use blockchain and other innovative technologies to prevent fraudulent food entering the food chain.
"The consumer's clear desire for greater traceability and transparency will likely see more widespread adoption of initiatives such as blockchain," Baker explains. "It has been largely running under the radar in the food space, yet it has the potential to revolutionize operational processes.
"Emerging technologies such as machine learning and artificial intelligence continue to attract a lot of attention as the latest 'must-have' innovations," he adds. "Once the initial 'novelty factor' fades, the benefits of these new technologies come into their own."
As consumers demand competitive pricing and food chains become more global, food fraud has remained a burning issue for the food and beverage sector.
But what can businesses do to improve fraud resilience programmes and grow consumer confidence?
Darren Seward, Food and Drink and Hospitality Specialist at NFU Mutual, says there are several steps retailers and businesses can take to win back consumers' trust.
"There are also some practical steps all food businesses can take to reduce vulnerability to fraudulent products," he explains. "Know your suppliers and make sure they have a comprehensive food defence strategy. Request to see their supply chain vulnerability assessments and ask yourself whether you have confidence in them.
"A company investing in employee and partner education programmes, and running tighter policies, may be more equipped to combat fraud," he continues.
"Companies can be more at risk of fraud due to new technologies or using international supply chains. That said, technology such as regular anatomical testing of supplier food and final products by manufacturers, hospitality businesses and retailers can be used as a positive means of detecting fraud early."