How the Netherlands is leading the global food revolution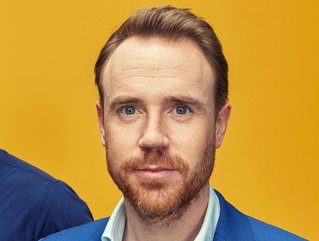 Meatable executive Krijn De Nood on the food revolution brewing in the Netherlands and the merits of cultivated meat
As our global population continues to grow, the pressures on food production and our limited natural resources are only increasing. Since 1990, the amount of meat we eat has more than doubled, placing an immense strain on the environment as industrial methods of production have become the single biggest contributor to global deforestation and now account for almost 60% of global greenhouse gas emissions from all food production.
When it comes to crops, there is a similar burden. Since 80% of our calories come from just 10 crop plants, increasing agricultural land, water and minerals are needed for their growth. That growth will be severely affected if global heating reaches 1.5C, according to the UN's latest IPCC report.
A food revolution is needed, and fast. Luckily, it is already brewing and its epicentre might come as a surprise: the Netherlands.
Food technology innovation in the Netherlands
Although you could fit the Netherlands into the US 270 times, it remarkably produces the second largest agricultural exports in the world. The Dutch feed the world through growing vast amounts of food on tiny plots, using pioneering methods. Over half of the land in the Netherlands is used for agriculture and sustainability is enshrined into their practices – a necessity borne from the harrowing famine the country experienced during the second world war.
Through government investment, early technological innovations included specialist, temperature and humidity-controlled greenhouses for the year-round growth of crops; a method that is widely replicated across the globe today. Research into reduced water usage has also resulted in Dutch farms now only using four litres to grow a kilogram of tomatoes, while the global average is 214 litres per kilo.
Dutch universities have long been paving the way for a new food future, in all aspects of production. Institutions such as Wageningen University are pioneering new methods of food research and have published recent papers on how insect food production can improve plant health, while TU Delft's AgriTech Institute is enabling trials of climate-proof agriculture through efficient freshwater use. As biotech becomes an increasingly integral area of research for food production, the work undertaken by these Dutch universities is crucial. In marine biotech alone, for instance, the global market is set to reach $5bn by 2026.
This holistic focus on advancements in food technology has made the Netherlands a haven for pioneering food companies. Homegrown global organisations include Unilever and Heineken, while 15 out of the 20 largest agrifood companies in the world have major production or R&D sites in the Netherlands, including Nestle and Kraft Heinz. Much of the expertise gathered in these organisations is later translated into solutions for major challenges throughout the industry. One example is Hans Huistra, who began his career at Unilever before spending 30 years in international leadership in the FMCG and food industry. He has recently joined our company as our new COO, helping to make sustainable, cultured meat the new natural.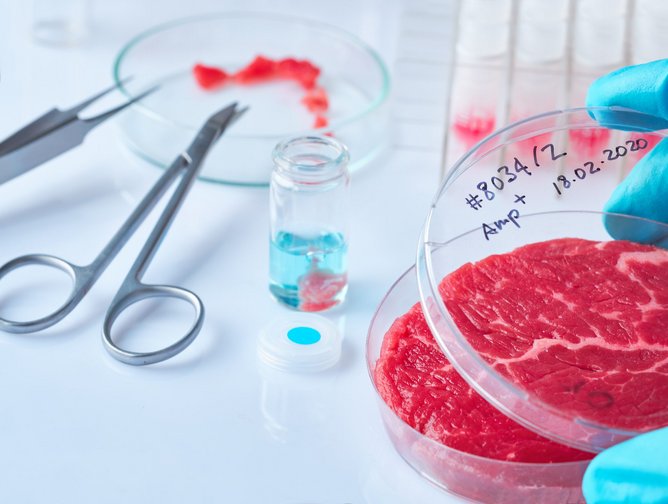 How Dutch cultivated meat can help the food chain
Now it looks like the Netherlands is well on its way to become the haven for innovations in new methods of meat production. The Dutch government recently passed a landmark bill increasing the opportunity of tastings for cell-cultured meat – a development which will help the Dutch cultivated meat immensely to optimise their products before offering them for approval to the EFSA (and not the other way around). This bill is an indicator of the government's positive attitude towards cultured meat, and an important milestone towards legalising retail sales in the future. Cultivated meat, which is the lab-based growth of protein from animal cell samples, has the potential to not only save more than 70 billion animal lives per year if it is adopted wholesale but it can also reduce the carbon footprint of conventional beef by up to 92% for global warming and 95% for land use.
The origins of cultivated meat stem from the Netherlands and illustrate its rich history in food technology. Early 1980's it was Willem van Eelen who truly pioneered the idea of creating meat from cells. In 2013, Maastricht University developed the world's first cultivated meat hamburger, kickstarting global developments in the field and culminating in 2021 being labelled a "record year" for investment into alternative proteins.
Today, the Netherlands has more startups per million people in its population than the European average, and a significant number of these are focusing on alternative protein and global food challenges. Companies such as Novish have been working on new ways to create plant-based fish, while Those Vegan Cowboys produce authentic vegan dairy products, and Eden Advanced Technologies are making the most of limited urban space to build vertical farms that protect soil and deliver high-end products for restaurants.
Solving modern food challenges with cultivated meat and food tech, to avoid future famines
Then there is our own company Meatable, a cultivated meat startup pioneering a new way of producing real and delicious meat without harming animals, people or the planet. We are working towards the first market-launch in 2024, harnessing the power of the Netherlands' food innovations to allow the world to enjoy our favourite foodstuffs sustainably.
Ultimately, in 2021, $5bn was invested in Netherlands tech startups, showing in concrete terms the vast appetite for the innovations this small European country is producing. To solve the food challenges we all face will ultimately take a truly global approach and Dutch ingenuity in its food startups is beginning to tackle the problem from all sides, especially when it comes to cultivated meat. Perhaps the future, and the solutions it can bring, is closer than we think.
Byline written by Meatable's Krijn De Nood.