How France topped the Food Sustainability Index for a second year in a row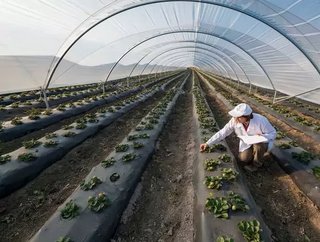 In just one more generation, the world population will surpass 9 billion and about half will suffer from inadequate nutrition, according to the UN. To...
In just one more generation, the world population will surpass 9 billion and about half will suffer from inadequate nutrition, according to the UN.
To tackle this, the UN has expanded on its Millennium Development Goals (MDG's) with seventeen Sustainable Development Goals (SDGs).
These pledge far-reaching objectives such as ending poverty in all its forms everywhere and reducing inequality within and among countries. 
It also outlines the issue of food sustainability noting a commitment to  "sustainable consumption and production patterns." 
Food waste has become pressing concern for consumers in recent years, however, commitments to sustainable practices vary greatly from country to country. 
The Economist Intelligence Unit and Barilla Centre for Food and Nutrition recently ranked more than 30 countries across three pillars of sustainable agriculture, nutritional challenges and food loss and waste.
SEE ALSO:
Thanks to its war on waste - where supermarkets are banned from throwing away unsold food and restaurants must provide doggy bags when asked - France has scored the top spot on this Food Sustainable Index (FSI).
The country passed legislation last year which bans supermarkets from throwing food away nearing its sell-by date and instead requires them to donate it to charities or food banks. 
Companies in France must also include data on food waste in their corporate social responsibility (CSR) reports. 
"In a world where a third of all food produced globally is either lost or discarded, according to estimates from the UN's Food and Agriculture Organisation, France has been in the vanguard of policies and measures to reduce such losses," the EIU said in a statement. 
Japan, Germany, Spain and Sweden also respectively made the top five in the Food Sustainability Index demonstrating effective government policies on food waste, nutrition education and environmental conservation in agricultural practice. 
High-income countries generally performed better in the index, but the US languished in 21st place, dragged down by poor management of soil and fertiliser in agriculture, and excess consumption of meat, sugar, and saturated fats, the study said. 
Despite having the highest income per head amongst the 34 countries, the United Arab Emirates was ranked last, reflecting the high food waste of almost 1,000 kilos per person per year, rising obesity and an agriculture sector dependent on depleting water resources, the study said. 
Meanwhile, Ethiopia, the lowest-income country in the Food Sustainability Index, ranked respectably in 12th place. 
Martin Koehring, managing editor at The Economist Intelligence Unit, said: "Sustainable food systems are vital in achieving the UN's 17 Sustainable Development Goals. notably ending hunger, achieving food security and improved nutrition, and promoting sustainable agriculture by 2030. 
He added: "However, major global developments such as climate change, rapid urbanisation, tourism, migration flows and the shift towards Westernised diets put food systems under pressure. The Food Sustainability Index is an important tool to help policymakers and other relevant stakeholders to design effective policies to improve food system sustainability."