Grocery Manufacturers Association Challenges Vermonts GMO Labeling Law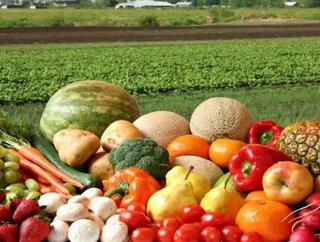 Many states have citizens and politicians pushing for legislature requiring food producers and processors to label products containing GMOs, but few hav...
Many states have citizens and politicians pushing for legislature requiring food producers and processors to label products containing GMOs, but few have succeeded in getting any legislature passed. But Vermont is a different story: Act 120, the state's mandatory GMO labeling law, was voted through and signed into effect this month, and the food production industry is taking that law to task. Yesterday the Grocery Manufacturers Association (GMA), along with the Snack Food Association, International Dairy Association, and the National Association of Manufacturers, filed a complaint with Vermont's federal district court challenging the law before it takes effect. With the complaint, the GMA makes the assertion that Act 120 is both unconstitutional and out of bounds of the state of Vermont's legal authority.
 "Vermont's mandatory GMO labeling law – Act 120 – is a costly and misguided measure that will set the nation on a path toward a 50-state patchwork of GMO labeling policies that do nothing to advance the health and safety of consumers," reads the statement offered by the GMA in conjunction with their formal complaint. "Act 120 imposes burdensome new speech requirements – and restrictions – that will affect, by Vermont's count, eight out of every ten foods at the grocery store.  Yet Vermont has effectively conceded this law has no basis in health, safety, or science.  That is why a number of product categories, including milk, meat, restaurant items and alcohol, are exempt from the law.  This means that many foods containing GMO ingredients will not actually disclose that fact."
Indeed, that does bring up an interesting point – there's no doubt that Vermont lawmakers made concessions like the exemption of dairy and meat products in order to pass the bill with less vehement resistance from different parties, but it does call into question issues of fairness between businesses and industries. Why are food processors on the hook for GMO ingredients, yet ranchers who feed their livestock GMO corn are not required to disclose that fact? Doesn't feeding a cow GMO corn makes that corn, for all intents and purposes, an "ingredient" in the cuts of beef that result? Whether you support Act 120 or not, it's a multifaceted argument and opponents may have a case in using it to their advantage.
""The First Amendment dictates that when speech is involved, Vermont policymakers cannot merely act as a pass-through for the fads and controversies of the day," the GMA continues in its statement. " It must point to a truly 'governmental' interest, not just a political one.   And the Constitution prohibits Vermont from regulating nationwide distribution and labeling practices that facilitate interstate commerce.  That is the sole province of the federal government.  The U.S. Food & Drug Administration, the U.S. Department of Agriculture and the Environmental Protection Agency have both the mandate and expertise to incorporate the views of all the stakeholders at each link in the chain from farm to fork."
Whether a concern about GMOs merely a passing fad is debatable – overwhelmingly, consumers are becoming more concerned with what they're eating and what's in it. But the GMA does tangentially refer to another great point – if all states are not on board with GMO labeling, having to label products specifically for different states is a difficult and costly proposition for national and international manufacturers. Many countries are getting by just fine having their industries label products, but the United States is unique in its makeup. it may be time for the federal government to finally start looking harder at this issue and how best to serve its citizens across all 50 states.