Greggs joins UK retailers suffering supply chain shortages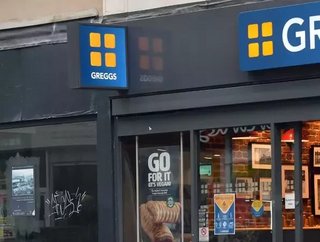 Bakery brand Greggs has become the latest retailer within the UK to suffer supply shortages as ongoing disruption gets pinned on Brexit and the pandemic
This hasn't been the week (or month) for the UK supply chain industry. Big brands like Nando's running short of their key ingredient: chicken, McDonald's being left shaken as it faces inefficient supplies of milkshakes, and now Greggs, King of the sausage roll, has succumbed to the same supply epidemic. 
Food retailers scramble for workers as the UK sector is hit with disruptions
Reportedly experiencing "temporary disruptions", the food outlet is seeing a number of its menu choices containing chicken being put on hold - although it remains adamant that its chicken bake products can still remain on its counters. 
"There are no current supply issues with our chicken bakes and our customers can continue to enjoy these as they usually would," says a spokesperson for the company. "Unfortunately, like others, we're seeing temporary disruptions in the supply for some ingredients which occasionally results in shops not being able to maintain full availability on all lines.
"However, we have a wide range of choices in our menu for customers happy to buy an alternative."
What's causing the supply chain chaos?
A number of factors are being blamed for disruptions to the UK supply chain industry. The two most predominant, however, is Brexit and the Covid-19 pandemic. Last week saw the British Poultry Council confirm suspicions that the industry was in the midst of a labour crisis due to Brexit. This, coupled with over 10,000 lorry drivers being 'pinged' on the NHS Track and Trace app and forced to self-isolate, has resulted in a rise in company and consumer anxiety. 
Coming at a time when the UK economy is trying desperately to recover from the repercussions of three lockdowns, the food industry is imperative for an economic bounce-back. People across the UK are itching to enjoy the social side of food once more, willing to splash their money on meals out and takeaways with friends after over a year of unpredictable and ever-changing restrictions. Frustration is high as both consumers and suppliers wait with bated breath over the economic rebound that's been paused by food shortages.
Greggs has yet to specify exactly what supply issues it's experiencing, although it's presumed that, like a growing number of UK companies, the chain is suffering from a lack of labour. 
With food sector vacancies supposedly nearing almost 20%, the British Poultry Council has called for government action to fast-track workers from overseas in an attempt to delay further disruptions.