Greener Launches Sustainability Platform to Support SMEs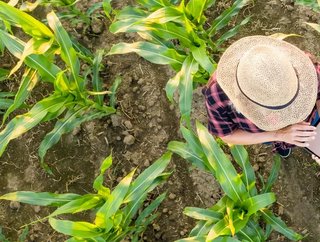 Food Digital magazine takes a look at tech startup Greener, which launched a platform to partner businesses in a push for sustainability in the industry
The food and drink sector took a huge hit from the Covid-19 pandemic. Today we see many restaurants opening up following a long period of uncertainty for the industry. As a result, Greener is working to match food businesses to suppliers of sustainable solutions to encourage responsible sourcing in the industry.
Greener's Sustainability Service
Greener launched the platform form in April this year after receiving over £140,000 in pre-seeding funding. Greener provides its service to small and medium enterprises (SMEs) in the food and drink sector to connect them with sustainability partners. The platform was created to mimic a dating app that allows businesses to connect, either as a provider of a service or a business that requires a suitable solution.
Supporting Sustainable Strategies
The service was co-founded in 2019 by Dan Yates, a graduate with an MSc in Management, and Mehrnaz Tajmir, a PhD candidate at Bath University. According to Yates, "Research has shown that the vast majority of small businesses want to incorporate more sustainability into their practices, but we knew that the existing methods and processes were too time-consuming, too complicated and too resource-intensive for them to implement."
The 'dating app' style platform aims to streamline the sourcing process for businesses in the food and beverage industry, which plays an important role in post-Covid recovery. "We also knew that SMEs are the driving force of the economy, especially in the food and drink industry. We had a clear problem, we had a large market, and the solution became apparent: we need to make sustainability simple," says Yates. 
However, the platform is not limited to the hospitality industry. The service can be applied to all aspects of the food and drink sector, including farming and agriculture, manufacturing and food processing, retail, wholesale and waste services. 
Greener was granted a significant amount of money from Innovate UK to fund the launch of the platform to SMEs, which will provide an affordable and simplistic approach to procurement in the industry. Yates explains how the company is committed to continuous improvement of the platform following its launch. "The next stage is to start getting more businesses on board and gaining as much feedback as possible. That is the key to getting the platform performing at the levels we are striving for. We believe this is a hugely important moment for green innovation in the UK, and based on our early interactions with users, we know we are not alone."

For more Food insights, check out Food Digital magazine.