Global Black Soldier Fly market expected to soar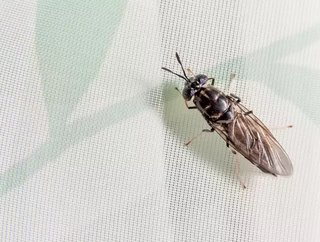 The Black Soldier Fly market is seeing increasing interest from the animal feed industry for alternative proteins, due to rising prices and governance
A report by Meticulous Market Research has shown that the Global Black Soldier Fly Market is expected to reach $3.4b by 2030, at a CAGR of 34.7% during the forecast period of 2020 - 2030.
There is an increasing global demand for meat, alongside the growing aquaculture industry. In addition to this, the black soldier fly market is growing as the animal feed industry searches for alternative proteins due to the rising prices of soymeal, growing government support for the use of insect meal in livestock feed, and growing investment by key players in the black soldier fly (BSF) industry. 
However, factors such as non-standardized regulatory framework across Europe, are hindering the growth of the overall black soldier fly market.
Black soldier fly protein for animals
According to the report, the global black soldier fly market is segmented based on by product type (protein meal, biofertilizer, whole dried larvae, larvae oil, chitin and derivatives, application (animal feed, agriculture, pet food, and other), and geography.
Based on product type, in terms of value, the protein meals segment accounted for the largest share of the global black soldier fly market in 2020. 
As previously mentioned, the large share of this market is mainly attributed to:
The increasing demand for protein meals from animal feed manufacturers

Increasing fish and soy meal prices

Government support and approval for an insect meal to be used in animal feed.
Black soldier fly buzzing in popularity in Europe
Geographically, the global black soldier fly market is segmented into North America, Europe, Asia-Pacific, Latin America, and the Middle East & Africa. Europe is expected to witness rapid growth during the forecast period due to: 
The high demand for protein-rich animal feed

Large supply of waste, including pre-consumer food waste from agriculture and food and beverage sectors

The evolution of supportive policies for BSF farming.