Gerber baby food to become carbon neutral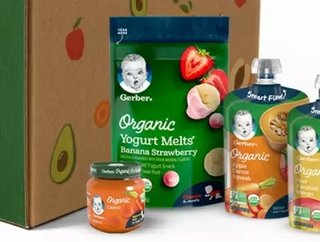 Nutrition ambition: Gerber commits to carbon neutrality for organic baby food products
Gerber, the early childhood nutrition leader, has announced it will pioneer on-farm research in regenerative agriculture techniques, to ensure the ingredients for baby food are produced in a way that:
Increases biodiversity 

Supports soil health

Reduces water usage
Gerber has also committed to carbon neutrality across its baby food portfolio by 2035.
Regenerative agriculture, packaging, manufacturing and recipe design are Gerber's priority areas
Key initiatives in Gerber's roadmap include: 
Creating fruit and vegetable research farm demonstration plots in Western Michigan, to research advanced regenerative organic farming practices focused on replenishing soils, increasing biodiversity and evaluating the potential for nutritional benefits. 

Advancing continuous improvement with Gerber farmers, or "

Gerber Growers

," and documenting adoption of regenerative farming practices through data verified by

Sustainable Environmental Consultants' EcoPractices

platform.  

Assessing environmental impact as part of all new product innovations and introducing more products with plant-based protein across Gerber's Baby Food portfolio. 
Gerber supporting babies and the planet
Gerber is providing the first ever carbon neutral baby food donation, contributing $100,000 worth of products to families served by the Feeding America® network to prioritize access to both nutritious and climate conscious baby food for communities facing hunger. 
"Nutritious food is critical to a child's development", said Blake Thompson, Chief Supply Chain Officer at Feeding America. "A potential 13m children are at risk of being food insecure this year, a number that has been exacerbated by the pandemic. Feeding America is proud to partner with Gerber to help provide nutrient-dense food to children and families when they need it most."  
"For generations, Gerber has been committed to doing anything for baby, including taking action to help protect the planet, so babies can grow and thrive for years to come," said Tarun Malkani, President and CEO at Gerber. "The commitment we make today is the start of the next chapter in elevating the choices we give parents who are seeking food that is good for baby and good for the planet, harnessing the next generation of regenerative farming and sustainable business practices. Our commitment to carbon neutrality is an important step in our climate journey, which will continue beyond 2035."