Gen Z's changing food and drink habits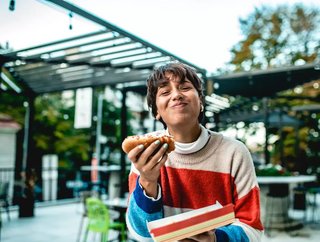 Gen Z is not all TikTok dance videos - the generation is concerned about climate change and supporting minority owned businesses
With each new generation, there are new trends which alarm and amuse those older than them. 
The social media proficient Gen Z, some of whose parents may have been cataloguing their childhood on the early pages of MySpace, have been educated on recycling from school. Some have begun their university studies studying online from their childhood bedrooms, others have tried to make it as an influencer. Depending on where they live in the world, some have grown up with positive discrimination, gay marriage and never known anything but the War on Terror. 
For those who have left their family home, food shopping may consist of food deliveries and home brews. Here are a few noticeable food and beverage trends for 'The Zoomers'. 
Plant based diets
Gen Z have been raised at school to understand the impact of climate change. Due to the links between this and animal agriculture, many Gen Z have abandoned meat and dairy. A study by Finder.com showed that 35% of Gen Z's wanted to be meat-free by 2021.
Here are some dietary terms which can be interchanged:
Vegan: contains no products derived from animals, neither meat nor dairy

Vegetarian: meat-free

Plant based: a diet which does not fully eliminate animal products. Plant-based consumers focus on mostly eating fruits, vegetables, nuts and plant proteins, like lentils and chickpeas
Eating online is ultimate voyeurism for The Zoomers
Through social media, popular videos can make the creator a full-time income. Video trends, such as these, amass millions of views from curious audiences. 
Mukbang: an ASMR experience, where a person films themselves eating food for the enjoyment of viewers, sometimes during a Q&A

'What I eat in a day' videos: riding on the popularity of the rocketing health and wellness market, 'What I eat in a day' videos show viewers what an individual consumes at home

Vegan food vlogs: Vegan food  are popular among Gen Z for their climate credentials. Food influencers such as

Max La Manna

upload short videos of their vegan recipes for those who want to try them
Gen Z swap alcohol for non-alcoholic varieties 
Research from Drizly has shown that Gen Z care about who has made their alcohol - from the vineyard farm to the wine label design team. 
According to Drizly, 21-24 year olds are focused on minority ownership when making a decision over what to buy, which is much higher than other generations: 
18% of millennials said minority ownership was important to them.  

14% of Gen X agreed

The baby boomer generation came in last at 11%
However, research from Creative Digital Agency has shown that Gen Z are drinking less than the generations before them, 20% less than Millennials.
Instead, Gen Z's seem to prefer non-alcoholic beverages such as kombucha. 
So more plants, more videos and less alcohol from Gen Z - stay tuned for what Generation Alpha (those born between born between 2011 and 2025) are getting up to.