Foodtech company TiffinLabs S$1m donation to cloud kitchens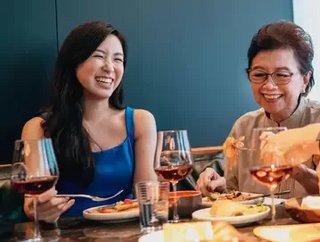 Tiffinlabs, a foodtech company based in Singapore, has offered neighbouring restaurants and bars a S$1m donation to help boost business in the pandemic
Singaporean food tech company TiffinLabs has launched a S$1m restaurant relief fund in support of local restaurants and bringing them into the digital restaurant fold.
TiffinLabs includes a trendsetting culinary team and food trend analytics engine, whose mission is to 'disrupt the food delivery ecosystem by bringing new in-home dining experiences to consumers' and create new opportunities for traditional restaurateurs. 
TiffinLabs donation will encourage cloud kitchens
The foodtech company was founded by industry veterans from the hospitality, food delivery, technology and real estate sectors. Bored with the quick turnaround of printed menus, the waste and now the added importance of sanitation, the digital restaurant has taken off, where customers download or view digital menus on their devices, instead of from a sheet. This modern move is cost-effective, easy to update, clean and visually appealing.
TiffinLabs' S$1m donation will go towards helping restaurants and bars become cloud kitchens, at no upfront cost.
"With unpredictable dining regulations and enforced limits on restaurant capacity and entertainment in Singapore, we recognise that the past year has been extremely difficult for our local F&B community," said Phuminant Tantiprasongchai, co-founder of TiffinLabs. "In a spirit of solidarity, we're proud to launch TiffinLabs' inaugural restaurant relief fund, to help our hard-hit industry adapt to a time of increased deliveries and self pick-ups."
TiffinLabs supports Singapore's hospital workers
In addition to this, TiffinLabs partnered with Singapore General Hospital to provide 5,000 hot meals to healthcare workers leading the fight against the COVID-19 pandemic over a period of four weeks.
For the essential workers, TiffinLabs developed a special Mee Goreng dish by TiffinLabs Chef Marcus Quek.
"Mee Goreng is one of Singapore's best known and loved dishes, and it was a privilege for me to try to create the best tasting Mee Goreng recipe for our frontline workers at Singapore General Hospital. We are all so grateful for their hard work and for putting themselves at risk every day. I must admit I am very anxious to see if the staff like it," said Chef Marcus Quek.