Foodsteps makes carbon labelling a reality for food industry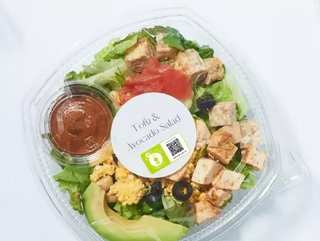 Foodsteps launches carbon labels for restaurants and businesses, as customers seek to make more sustainable purchases and companies move towards net zero
Foodsteps, a food technology startup which allows businesses to calculate the environmental impact of their food and label the packaging accordingly, has launched in the UK today. 
Founder Anya Doherty created Foodsteps in response to the challenges faced by  restaurants and caterers looking to improve their sustainability and reach net zero.
Foodsteps has developed the first British-specific impact database for food, covering over 1,000 ingredients and incorporating:
Carbon footprint

Pollution

Water use

Land use impacts. 
Providing the technology for food businesses to reach net-zero
With the database at its core, the company is disrupting how businesses evaluate and communicate sustainability to customers. 
Labelling capability: a traffic light rating from A-E (A meaning low environmental impact, E meaning high environmental impact) and have been deemed the most effective in influencing consumer decision making. 

QR code scanning: buyers can scan to learn more about the products' impact and what the company is doing on sustainability.  
Foodsteps allows food businesses to demonstrate their net-zero credentials 
Prior to the company officially launching, Foodsteps has already seen rising demand across the industry – from restaurants, catering companies, and food delivery services – looking to work with the firm to improve and communicate their action on sustainability. Interest has come from recipe box delivery services Gousto to healthcare company BUPA. 
"Restaurants, caterers, and food providers are increasingly looking for ways to review, improve, and demonstrate their action on sustainability", said Anya Doherty, CEO and Founder of Foodsteps. "Foodsteps allows them to do that, by giving them access to the latest technology and data, without the commitment and fees associated with traditional carbon assessments. With our platform, consumer tools, and carbon labelling capabilities, brands can differentiate themselves in the market and communicate with customers in ways they never have before."
Foodsteps is now looking to expand its work in the sector by targeting the UK's largest food brands and manufacturers to help them achieve their net-zero targets.