Food technology innovation to end newborn male chick culling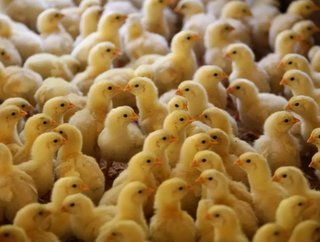 In poultry, newborn male chickens are regarded as commercially unviable and are gassed to death. In Ovo has a solution to end the slaughter
Almost half of the baby chickens born in the egg-laying industry are sent to slaughter - female chickens will eventually lay their own eggs and then be eaten. Some male chickens are reserved for procreation - but they do not lay eggs. 
Food tech company In Ovo, headquartered in Leiden, The Netherlands, aims to help poultry farmers identify the sex of a chicken while it is still in the egg, to prevent the slaughter of an estimated 6.5b newborn male chickens each year and help farmers cut down on waste. 
Foodtech has a solution to newborn chick slaughter 
The European Union is a global poultry meat producer, with an annual export rate of 13m tonnes. 
EU food safety agency has advocated for technology which will 'prevent the necessity of killing surplus or unproductive animals'.
Ironically, it was in November 2019, that the agency published a report calling for an end to the mass killings of newborn male chickens - the same time that the Coronavirus pandemic was taking off in Wuhan, China. 
Although the EU food safety agency and the World Organisation for Animal Health (OIE) may have bigger concerns than unnecessary slaughter, such as the risk of another pandemic, animal welfare has truly entered public consciousness. 
In May, Germany passed a law banning the mass killing of male chicks by January 2022 and France is looking at implementing a similar law. 
In Ovo has created the Ella machine, which will allow poultry farmers to identify a chicks sex before it hatches.
The Ella machine can create a tiny hole in an egg, take a small swab to identify whether the chick will be male or female and stamps the shell to denote the sex. The female chick eggs are reserved for hatching and the male eggs are destroyed. 
In Ovo's €2.5m grant 
In Ovo, will receive €2.5m from the European Innovation Council (EIC) Accelerator Pilot grant, to support its mission in ending the cull of male chicks.
The EIC Accelerator (previously known as the SME Instrument) is part of the European Innovation Council (EIC) pilot, which supports entrepreneurs with funding opportunities and acceleration services. 
The EIC Accelerator supports high-risk, high-potential companies to help them develop new innovative products and services that could drive economic growth.
See how to In Ovo machine works here: